KVNO Big 5-0 Fall Fund Drive October 3 – 7
To donate using a card or direct debit, please click "Donate Online." Otherwise, please click "Send a Check." You can also view our pledge thank-you gifts below. Thank you for helping KVNO continue to be Omaha's home for classical music.
Help KVNO earn an extra $25,000 during our Fall Fund Drive with your donation in any amount today!
$5/month – KVNO 50th Anniversary Wine Glass
For a limited time, you can snag the exclusive KVNO 50th Anniversary wine glass when you pledge at $5-a-month. It's a classy stemless wine glass with gold accents…celebrating our Golden Anniversary!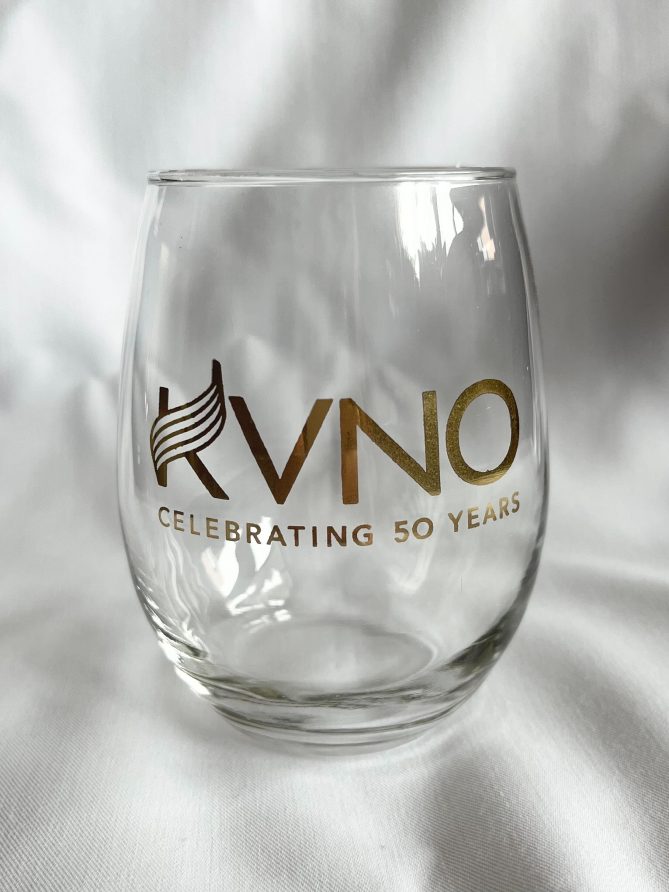 $20/month – KVNO Otis Mug
Get your hands on KVNO's iconic Otis Twelve mug, designed by Jeff Koterba, for a donation of $20-a-month.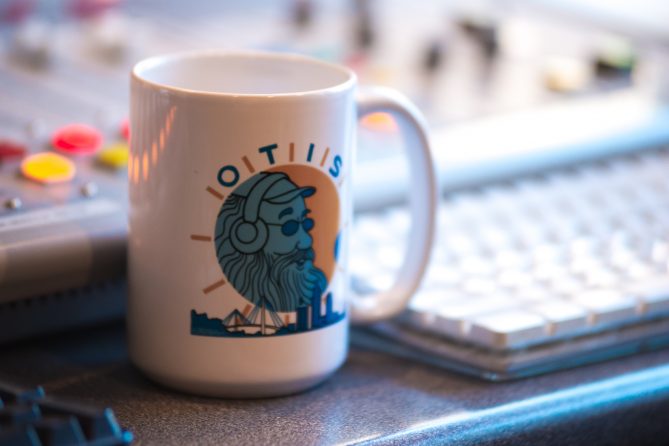 $50/month – Tickets to the KVNO 50th Anniversary Celebration
For your gift of $50-a-month you'll receive two tickets to KVNO's 50th Anniversary Celebration on October 21 at the Holland Performing Arts Center. There will be food, drinks, and a special meet-and-greet with American composer Stacy Garrop, who'll talk about her new piece, Berko's Journey, written for KVNO's 50th anniversary. Plus, you'll also receive two complimentary passes to the Omaha Symphony performance that evening, and two KVNO anniversary wine glasses. Fair market value = $198.