50th Anniversary Celebration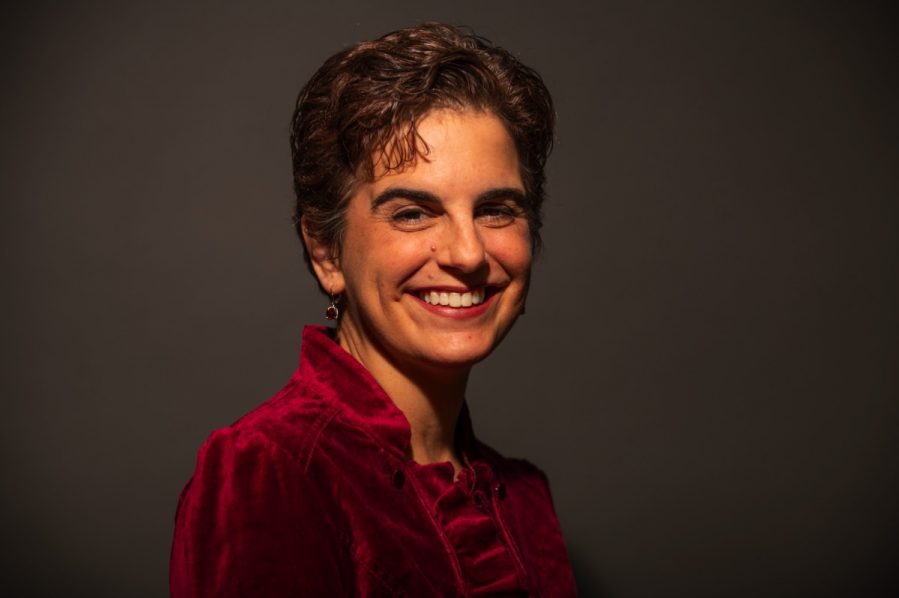 Join KVNO on October 21 to celebrate 50 years as Omaha's home for classical music
Join KVNO on October 21 as we partner with the Omaha Symphony to celebrate 50 years on the air! The evening begins with a ticketed reception at the Scott Recital Hall in the Holland Center featuring American composer Stacy Garrop in a preview of the work she composed for KVNO's 50th anniversary. She'll talk about the stories behind Berko's Journey, a work that details her great-grandfather's harrowing journey from Russia (an area that is now Ukraine) to Omaha. KVNO's Otis Twelve will serve as emcee, and other KVNO staff will be on hand.
The KVNO reception will be followed by the Omaha Symphony's Masterworks concert that includes the world premiere of Berko's Journey.
A few things to note before purchasing tickets.
You must also have a ticket for Friday night's Symphony performance to attend KVNO's event. Details on how to purchase a ticket to the Symphony's performance at a 20% discount are available on our Anniversary Celebration order form.
A limited number of tickets are available to our Anniversary Celebration, so get your tickets now before the event is sold out.
Event Agenda
5 p.m. –      Doors open
5:45 p.m. – Program begins
7:30 p.m. – Symphony performance
Parking
Parking is available in a number of parking garages and on the street in downtown Omaha. The parking garage at 15th & Douglas is particularly close to the Holland and is available for $5/car. Valet parking will also be available at the Holland beginning at 5 p.m. for $15/car.
More about Berko's Journey
There's a wonderful story behind Berko's Journey. You'll hear the full story and see more photos at the Anniversary Celebration, but here's a little taste from Stacy Garrop.
For most of my life, I never knew where my father's family came from, beyond a few broad strokes: they had emigrated in the early 1900s from Eastern Europe and altered the family name along the way. This radically changed in the summer of 2021 when my mother and sister came across a folder in our family filing cabinet and made an astounding discovery of documents that revealed when, where, and how my great-grandfather came to America. The information I had been seeking was at home all along, waiting over forty years to be discovered.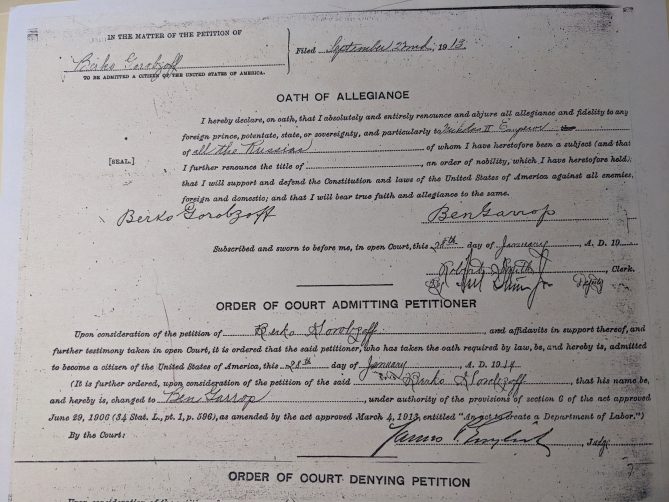 Ben Garrop's Oath of Allegiance to the U.S.