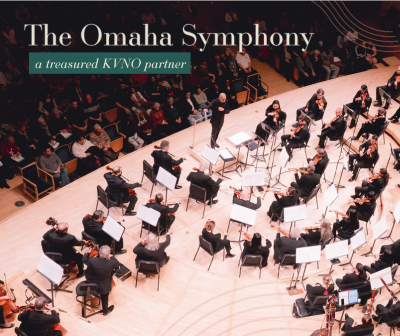 KVNO partners with the Omaha Symphony
The Omaha Symphony's mission is to enrich people's lives through the exhilarating experience of live orchestral music. Of course, KVNO and the Omaha Symphony have a natural affinity, and we are proud to partner with them on a variety of programs and projects on and off the air.
In Concert with the Omaha Symphony Sundays at 1 p.m.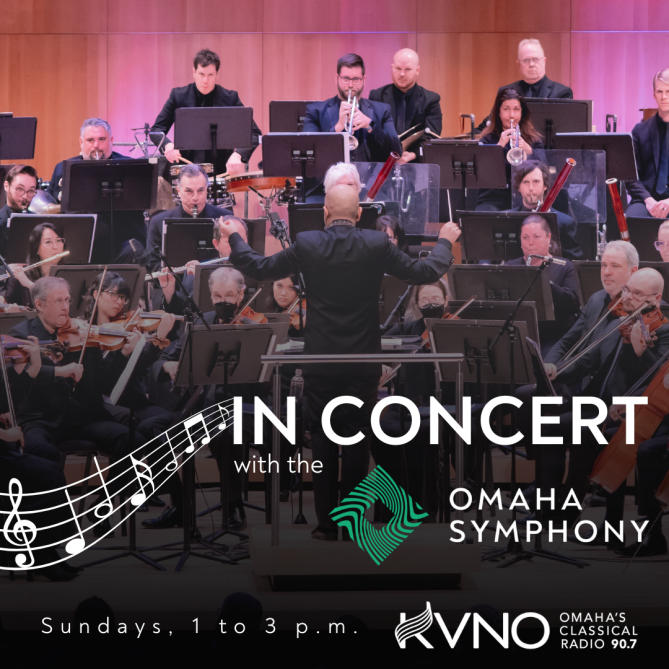 A new season of In Concert with the Omaha Symphony begins February 4, 2024 on KVNO, airing every Sunday from 1 to 3 p.m.   Our next season will feature the 22/23 Omaha Symphony concert season.   Otis Twelve hosts and Ken Moreno produces this stellar program on KVNO.
Live Symphony Broadcasts
KVNO is proud to partner with the Omaha Symphony to bring you world-class live classical music. Upcoming live broadcasts include:
September 23. Ax Plays Mozart, 7:25 p.m. at the Holland Performing Arts Center.
November 12. Choral Collaborative, featuring hundreds of incredible high school choirs from around the area in a performance of Brahm's German Requiem.