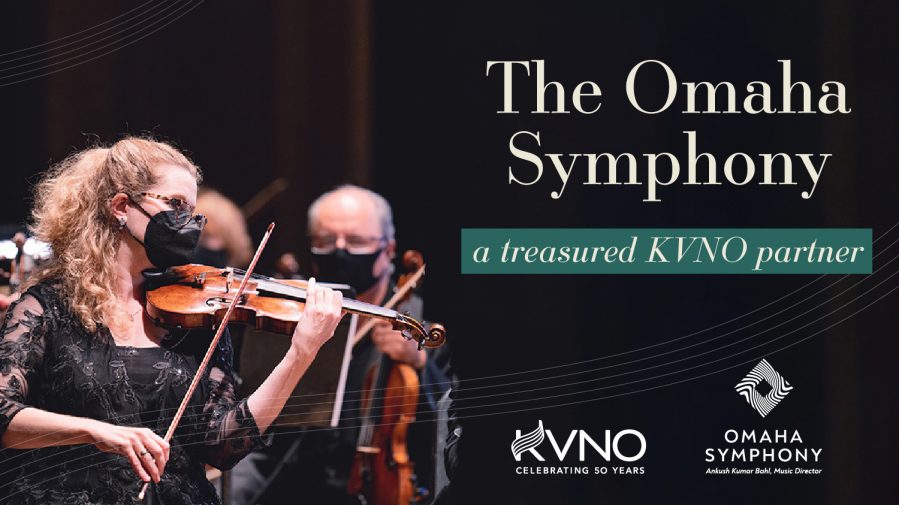 KVNO partners with the Omaha Symphony
The Omaha Symphony's mission is to enrich people's lives through the exhilarating experience of live orchestral music. Of course, KVNO and the Omaha Symphony have a natural affinity, and we are proud to partner with them on a variety of programs and projects on and off the air.
Win tickets to Omaha Symphony's performances
The Omaha Symphony graciously provides concert tickets to KVNO to give away to you. Be sure you're listening on the following dates to win:
June 2 – Win tickets to the final Masterworks concert of the season.  Follow KVNO on Facebook and Instagram to win tickets to Brahms & Mahler 5, the final concert of the 22/23 Omaha Symphony season.
In Concert with the Omaha Symphony Sundays at 1 p.m.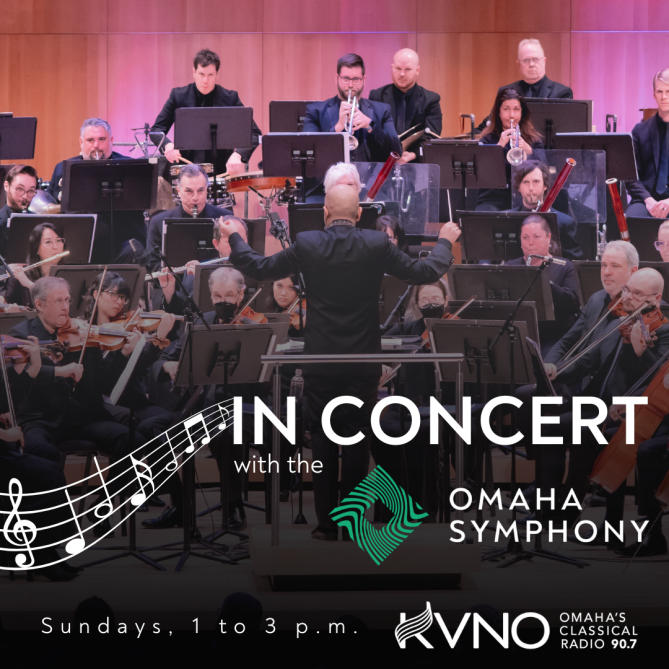 A new season of In Concert with the Omaha Symphony airs every Sunday from 1 to 3 p.m. through July 16.  This year, KVNO features the 21/22 season on In Concert.   Otis Twelve hosts and Ken Moreno produces this stellar program on KVNO.
Live Symphony Broadcasts
KVNO, Omaha's Classical Radio, is proud to partner with the Omaha Symphony to bring you world-class classical music. Upcoming live broadcasts include:
September 23. Ax Plays Mozart, 7:25 p.m. at the Holland Performing Arts Center.
November 19 – Mozart's Gran Partita, 1:55 p.m. at the Strauss Performing Arts Center on the campus of UNO.