KVNO is Omaha's Classical Radio, and we feature local hosts who live right here and love to talk about the incredible culture we enjoy in the metro area.
We work hard to reflect that rich culture in our local arts reporting.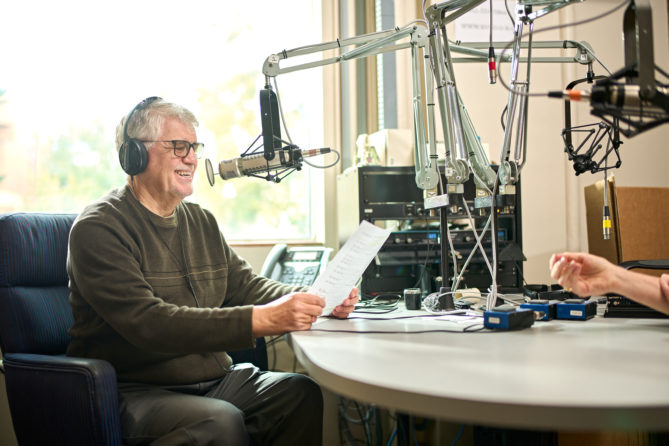 Arts Today
KVNO seeks to amplify the arts in Omaha, functioning as a cornerstone of our local arts and culture community. Arts Today, heard every weekday at 8:30 on Morning Classics with Otis Twelve and every afternoon at 4 on Classical Commute with Coleen Cook, brings you the stories of local artists, events and organizations. Email our Arts Desk to submit an event for Arts Today.
Revisit the latest Arts Today Features
The KVNO Arts Calendar
The KVNO Arts Calendar is dedicated to showcasing arts events in the Omaha metro. Search for events and post your own.
Scherzo: a Blog from KVNO Hosts
The hosts you hear on KVNO come from many different backgrounds and have unique views of the world. Our staff blog covers everything from classical music to the Omaha arts and culture scene. While you're there, don't miss reading Otis Twelve's musings on life. Often funny, often poignant and always entertaining.