Jeff Koterba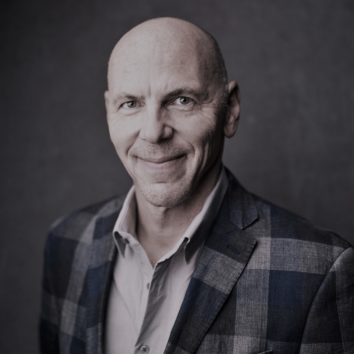 About
Host of Wednesday Morning Classics
Marketing Consultant
Host of Wednesday Morning Classics
I first fell in love with classical music as a kid while watching Warner Brothers cartoons. And maybe that's when I first fell in love with cartooning, too.
You might have seen some of my work. I spent over 30 years producing daily editorial cartoons for the local paper. These days, with support on Patreon, my work continues to appear in over 800 newspapers around the world, and my original drawings have also flown around the world—on space shuttle Discovery.
My drawings have been exhibited in such places as Paris, which is cool, because it's given me a chance to go there often and even inspired me to study French. Additionally, I once lived in Austria for two years, where I fell in love with the Viennese waltz. Oh, and I have a soft spot for Czech composers. My family is from there and I still have cousins in the southern part of Czech Republic. I also have a soft spot for Czech pastries.
Entertainment Weekly called my memoir, Inklings: "…a powerful and moving portrait of an artist." I'm also a two-time TEDx speaker, and I often speak about how Tourette's Syndrome is connected to my creative process. But not to worry, my Tourette's never comes out while I'm on air and concentrating on pronouncing the composer's names just right.
I also write music, sing, and play guitar and mandolin in my swing band, Prairie Cats, which has performed at South by Southwest and the World Trade Center in New York.
A painter and sculptor, I'm an artist in residence at the PACE Center—Pottawattamie, Arts, Cultural & Entertainment. Some of my work at PACE has been inspired by my having been struck by lightning.
My website: jeffreykoterba.com
---
Recent Stories by Jeff