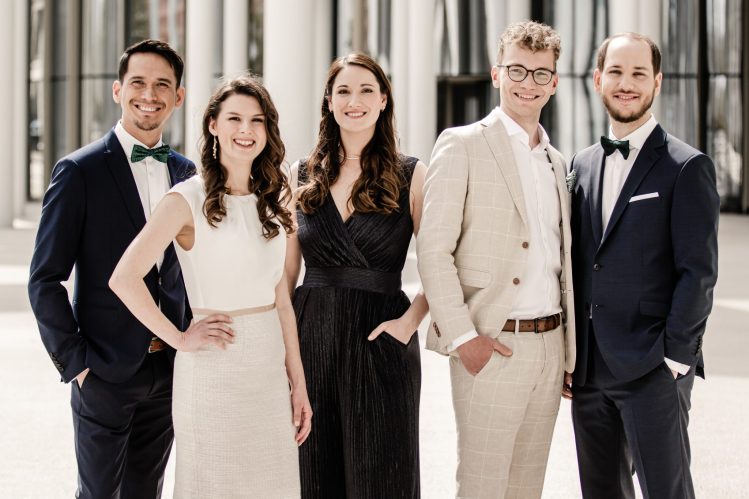 'Calmus' Vocal Ensemble is at Vesper
April 10th, 2023
Vesper concerts have been around for 34 years. It all started as a celebration of the newly installed pipe organ in the Presbyterian Church of the Cross. Dana Sloan was the founder, and he had several local artists performing there. Ever since, Vespers offer seven free concerts per season. Kristi Troy is the executive director for Vesper concerts.
"It is unique in Omaha because our tagline is "Small Spaces, Big Music" and so the performing spaces are smaller; it is at the sanctuary of the Presbyterian Church of the Cross. We offer things that you can't hear anywhere else in Omaha, and being in that small space where you can be very close up to the musicians and almost feels like you are part of performances," says Troy.
As Executive Director, "Troy" has a favorite part of her job, finding guest artists from all over the world. However, the logistics of bringing in artists from abroad can be challenging at times. A vocal ensemble from Germany was scheduled to come to Omaha for the first-time last December. Unfortunately, it was canceled.
"Love. Amen!" by the Calmus Vocal Ensemble is scheduled this Wednesday, April 12 at 7:00 pm, at Presbyterian Church of the Cross.
Since this concert has been awaited for a long time, Troy recommends carpooling because a large audience is expected. Vesper concerts are always free, and you can find more information at https://vesperconcerts.org/calmus-vocal-ensemble/