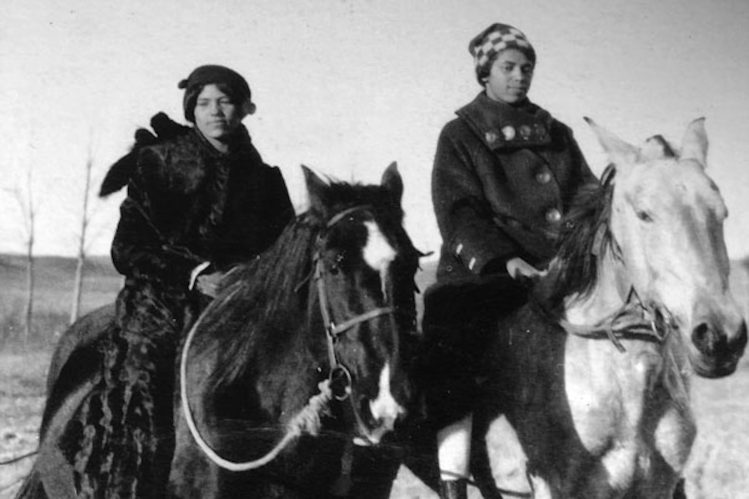 Durham Museum showcases "Descendants of DeWitty"
March 29th, 2023
The state of Nebraska has a rich history of which all different cultures have helped shape. One of the many notable groups that has made their mark in the Nebraska past is known as the DeWitty, later Audacious, tribe. 
Denise Scales is a part of the group "Descendants of DeWitty." Her ancestors are members from the original DeWitty tribe. In 2016, the Nebraska Historical Society recognized the Sandhills of where DeWitty lived as a historical landmark, and dedicated a highway marker on Highway 83 to honor the tribe. 
Out of all the different creations the Descendants of DeWitty non-profit made to honor the tribe, Scales mentioned a 27-piece photo exhibition that showcases a look into the history of DeWitty. It took some time to showcase the exhibition, but now it's officially on display, currently at the Durham Museum in Omaha
Another special thing about DeWitty is that those in charge of the exhibition and its display, are all between relatives. The "Descendants of DeWitty" Exhibit has been shown in other areas of Nebraska, too. 
When it comes to the future of the exhibit, Scales says they have high hopes to showcase their history outside the state of Nebraska. 
The "Descendants of DeWitty" exhibit is filled with historical photos that give viewers an opportunity to look inside what life was like for this successful homestead. The Exhibit is opened at the Durham Museum now, and shows through May 28.
For more information on the Descendants of DeWitty, you can visit descendantsofdewitty.org