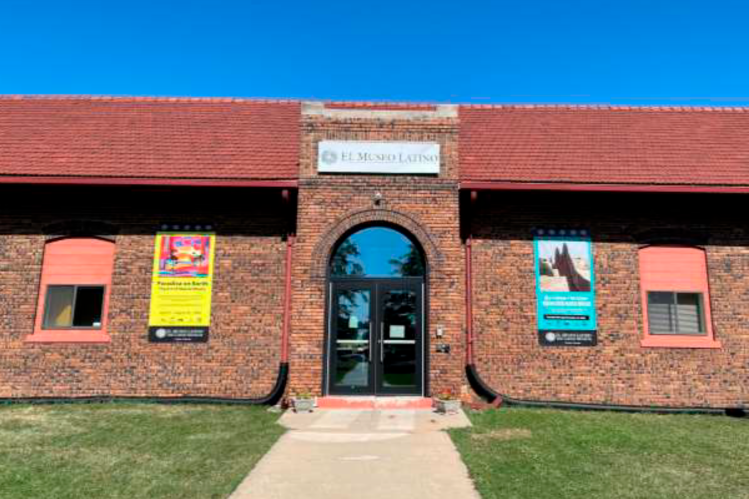 'El Museo Latino' Begins Long-Waited Restoration
April 21st, 2023
Approaching Omaha's popular Cinco de Mayo celebration, where thousands flock to the festival on South 24th Street.
El Museo Latino, located on 25th and L st., currently has a truly colorful exhibit. "Trajes Mexicanos," or, Mexican Costumes by Carlos Mérida. The "Trajes Mexicanos" (Mexican Costumes Exhibition" contains 25 prints of native clothing from different regions of Mexico. Merida was born in Guatemala and has traveled throughout Mexico many times.
"Recording and documenting the Mexican customs, and traditional dress of most of the indigenous groups throughout Mexico, so these wonderful prints that he did in the forties. It is here through August 12," says Mérida.
Guatemala and the southern part of Mexico share many traditions. Mérida was one of the first artists to fuse European modern painting with Latin American themes, especially those related to Guatemala and Mexico.
Continuing with the colorful celebrations, El Museo Latino opens a new exhibition on May 5. It also celebrates Cinco de Mayo and the museum's 30th anniversary.
On Friday, May 5, the museum will have its annual luncheon, where the public can purchase a ticket to attend. Rafael Donis, author of the exhibition "Tintes Naturales" or, "Natural Dyes" will be at the lunch. The museum will have live mariachi music, as well.
Around the second week of May, El Museo Latino begins the long-awaited renovation, although 9 million dollars is still required for the entire plan, Garcia is certainly happy to start phase one. The museum will remain open, with only the southern part not having access. Phase one will take approximately 14 months.
When completed, it will have more studying rooms, and most important for Garcia, the museum will offer a better experience for guests.
If you would like to attend the Cinco de Mayo lunch, donate, or want more information about El Museo Latino's exhibits and classes, you can visit: http://elmuseolatino.org/