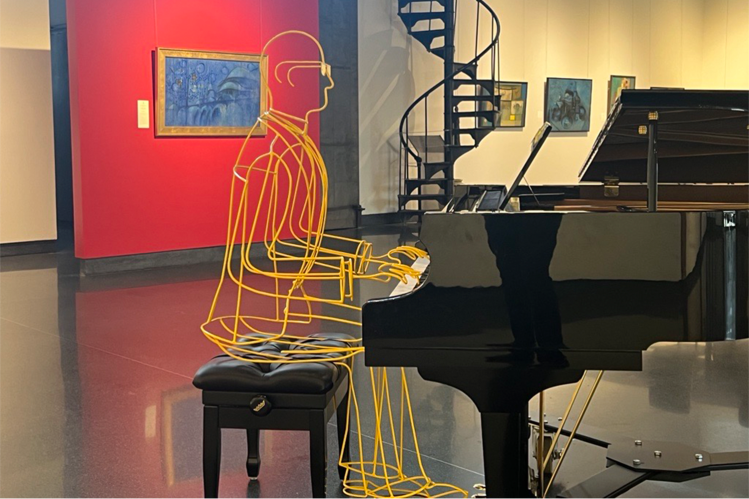 'Gallery 1516' Biennial Shows, Current Exhibits, and Beagles
July 21st, 2023
Gallery 1516, near 16 and Leavenworth Streets in Omaha, has been growing in terms of showcasing a wide variety of established and emerging artists. Sara Bihlmaier, Deputy Director for Gallery 1516, says the Gallery is like a platform for artists to grow and expand into larger markets.
Every year, the gallery has a biannual program. During the even-number years is when the "Regional Biannual" takes place, which is only for photographers from Nebraska and the six adjoining states.
When it comes to the odd-numbered years, the "Nebraska Biannual" happens. This exhibition is for any artists associated with Nebraska. About 75 to 100 artworks are selected for this biannual show.
The exhibition of the selected artworks starts in September and ends in December with there being a cash prize given for the best artworks in nine categories. As for the current exhibition, Gallery 1516 features mid-century artist, Milton Wolsky, born and raised in Nebraska but he traveled all over the world during his lifetime.
On August 17, there is a popup exhibition for artist Edgar Jerins, another Nebraska artist who currently resides in New York City.
Beagles and Sometimes Bach starts on September 10 of 2023 with musicians from The Omaha Chamber Music Society. Some other new guest musicians are expected this season. For more information about Gallery 1516, you can visit: https://www.gallery1516.org/