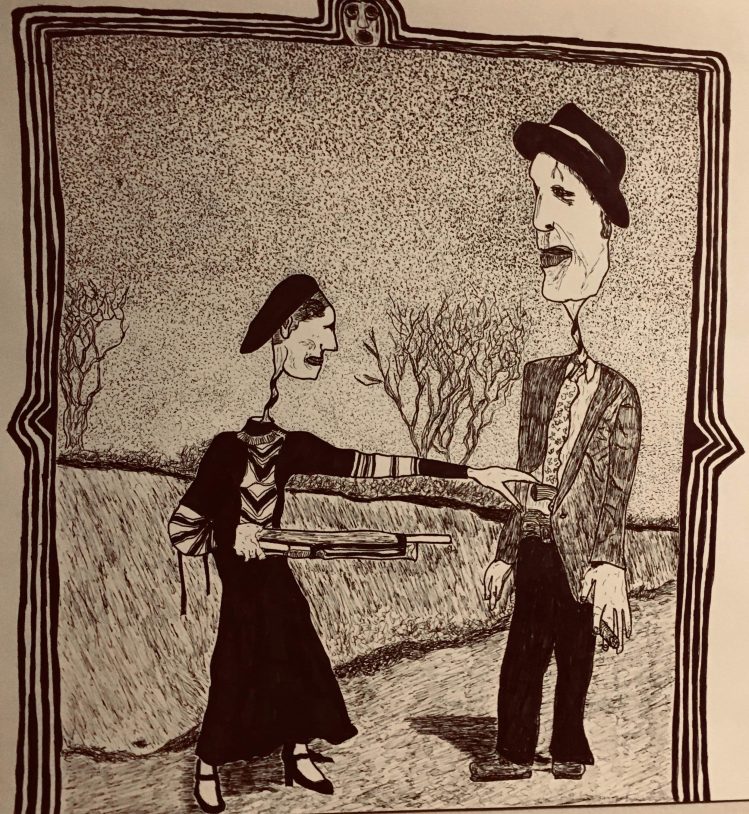 Local Artist Discovered Another of His Talents After a Tragedy
August 4th, 2023
When the inspiration comes to Michael Trenhaile, he grabs his pen and paper. Usually, he doesn't stop drawing until he finishes a picture or an illustration. He picked up on this form of art after a devastating life event.
The following months after coming out of the coma, he started to draw more and more. He has been trying to do the things he used to do before the stroke, like his music. Before the incident, writing poetry and making music was something easy for him, but when his ex-wife handed him a pen and paper for the first time while recovering, he started to draw instead. He says it was only by intuition.
Trenhaile remembers his first drawing and how his ex-wife was so fascinated by it, that she asked him to draw more and more.
Music and poetry became a bit harder for Trenhaile, so he put it to the side temporarily. Then, one of his drawings helped him to realize that he was good at that. In 2022, he had his first exhibition at the Hot Shops Arts Gallery. Later, he met Teresa Gleason, owner of the Ming Toy Gallery in Benson.
Trenhaile starts his exhibition at Mig Toy Gallery, where people can see his sisters, along with Bonnie and Clyde paintings, but also some of his architectural and structural drawings.
The opening of his exhibition is today from 6pm to 9pm, and it will be for display through September 30.
For more information, you can visit: Ming Toy Gallery