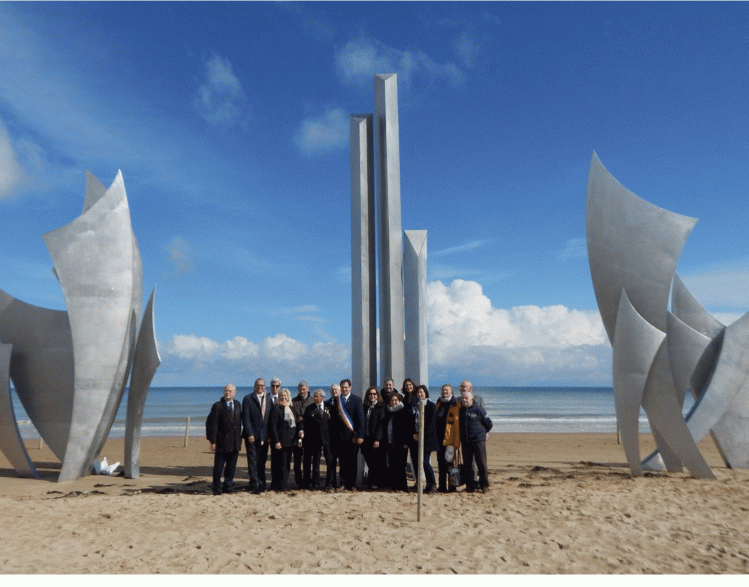 Omaha Bonds With a New Sister City
May 8th, 2023
The "Sister Cities International" organizations started a while back by the President of the United States at the time, Dwight D. Eisenhower. Sister cities would help to develop peace in the world through cultural, educational, humanitarian, and economic development connections.
Omaha currently has six sister cities. A city in Japan was the first sister city of Omaha, established almost 60 years ago. Cities in Germany, Lithuania, Ireland, Mexico, and China followed. The city of Omahas' mayor, Jean Strothert, has been supporting the addition of more cities. In 2018, the sister cities committee was searching for a city in France, but the Omaha committee requires that prospective sister cities to Omaha should be exclusive and not be sisters with other cities.
Bernie Duhaime is a chair member of the French sister Cities committee here in Omaha. He says the French committee called back shortly after the search started.
At the time, France had a proposed regulation before their city became a sister city with others, they need to have a "friendship city" period of about a year. Documents were signed in 2018, but the COVID-19 pandemic slowed the process. A formal City Council approval is scheduled for tomorrow, this is the last approval needed.
Once it's official, there are many possibilities to cultivate this relationship. For the Omaha community, it is an opportunity to learn about our sister city and its culture without traveling.
Duhaime is the former President of Alliance Francaise, which is the largest network of French language and cultural institutions in the world. The Omaha chapter of Alliance Frances started in 1917. Alliance Frances has been assisting the Sister City committee in the process of having a new sister city in France.
For more information, you can visit omahasistersities.com or afomaha.org.