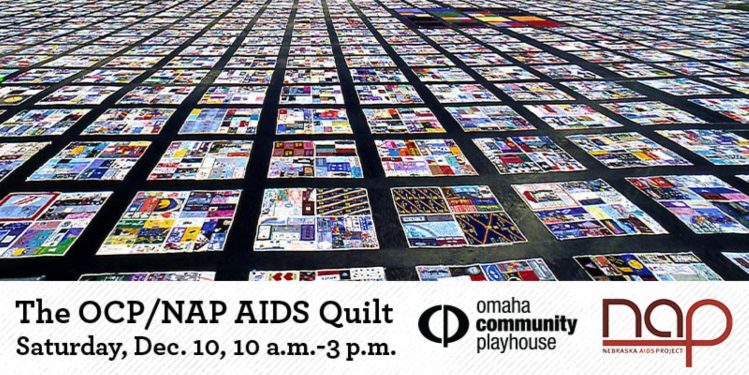 Omaha Community Playhouse Honors the AIDS Memorial Quilt
December 9th, 2022
In November of 1985, long-time human rights activist, author and lecturer Cleve Jones, conceived the National AIDS Memorial Quilt. Now, nearly four decades since it was created, the Omaha Community Playhouse is inviting individuals to make a contribution towards the quilt and feature them on stage during OCP's upcoming production of the musical, "RENT."
On Saturday, Dec. 10, the Omaha Community Playhouse is partnering with the Nebraska AIDS project in hosting an event opened to the community from 10:00 a.m. – 3:00 p.m., where they can actually create their own swatch for the AIDS quilt. 
After the swatches are finished, the costume department will sew them together, where later it will be seen and used on stage during the production of "RENT." Stephen Santa, Artistic Director at OCP, says the hope of doing this will lead people who have never experienced the show before, to have an eye-opening and awakening moment of understanding the AIDS epidemic and how many people have been affected.   
There is an organization that has pieces of the original AIDS Memorial quilt, and it has the ability to be displayed anywhere. Even here in Nebraska, making appearances in Lincoln and Omaha. OCP will also have a piece from the quilt on display. All are welcome to come create part of this project, knowing how to quilt and sew are not required skills to participate. OCP will provide materials necessary to design, and people will have about an hour to create their swatch. Members interested in participating will have to reserve a time slot to come in. They can do this by going to OCP's website at www.omahaplayhouse.com.
RENT runs at the Omaha Community Playhouse from Feb. 10 – March 19.