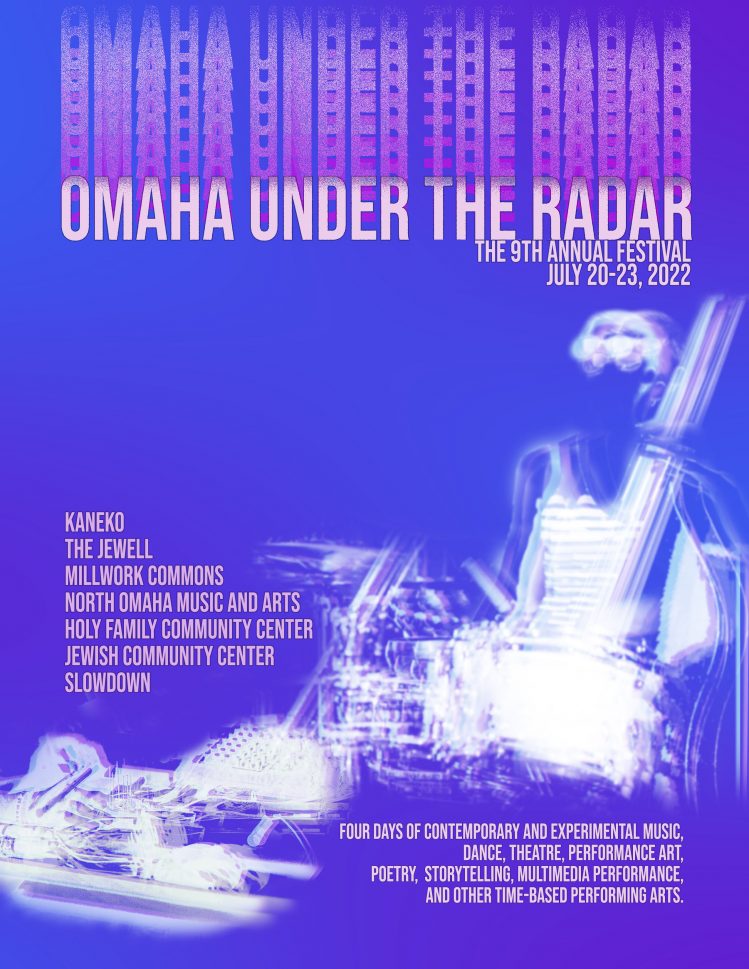 Omaha Under the Radar has something for you
July 18th, 2022
When considering applicants for the annual Omaha Under the Radar festival, Stacey Barelos and her team look at several factors.
"We do give preference to Nebraska artists and people close regionally and we tend to have 50/50 national artists not from around here and 50% in the area," Barelos explained. "And then we go on and judge them according to different segments by artistic merits, and also how well they apply. Their application is very clear. We're also just looking for original, interesting acts."
Barelos, a composer, serves as the organizations Education Director. After sifting through the applications, they choose 20-30 of the applicants to participate in the festival.
This year's performers reflect the team's efforts to bring in acts from out of state, and this year they've gone beyond that boundary as well.
"We don't usually invite international artists just because of the complexity of bringing international artists, but this year we do have a composer from Canada and we have two different artists from Mexico," Barelos said.
Of the 30 artists participating this year, Barelos said they range from college students to people in their 50s, and the musical influences of those performers includes a little bit of everything.
Since its founding by Director Amanda DeBoer Bartlett nine years ago, Omaha Under the Radar has seen changes in everything from musical styles to the venues hosting the events. Barelos said they've always partnered with KANEKO, but other than that, the venues change from year to year.
Not only are the performances held in several venues around the Metro, but they're also scheduled at different times throughout the day.
The festival will kick off on Wednesday at 7pm at The Jewell, and then will pick up again Thursday at noon at Millwork Commons. Scheduling performances throughout the days was meant to make the festival more inclusive, and that's not the only way they've worked for accessibility in the festival.
"There are a lot of free events. And we're happy to work with anyone that might have special needs or certain accommodations to see a show," Barelos said. "So please just reach out to us and we'll help you listen to whatever you want."
Omaha Under the Radar is full of choices for everyone involved, and at the end of the day, Barelos said she hopes the flexibility of the event helps to bring the community closer together.
"It's such a great community building experience and brings Omaha residents with people all over and also it's just a very unique experience for Omaha. I specialized in experimental music so usually I have to leave Omaha to get my fix with it," she laughed, "but I guess it's sort of like experimental music Christmas for us."
To find more details on dates and show times, you can visit undertheradaromaha.com.