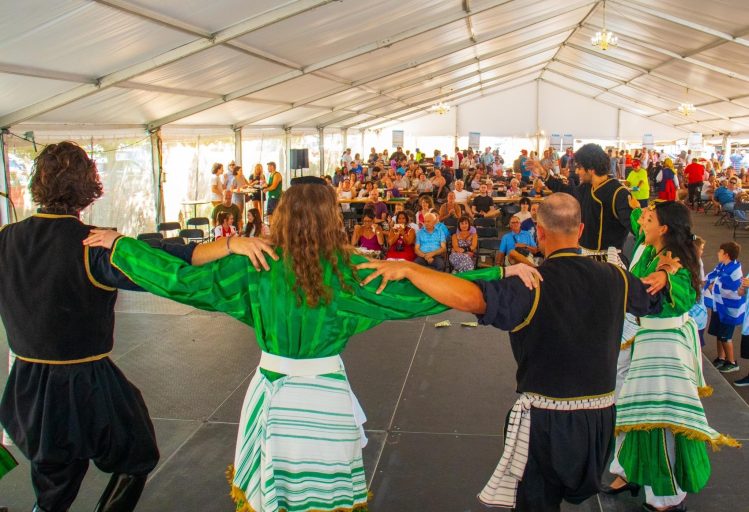 Omaha's Original Greek Festival
August 15th, 2023
Greeks have been in Omaha since the 1880s. Like many others, they came to Omaha to work on the railroads. That community soon grew and settled mostly in South Omaha, which became known as "Greek Town" and was filled with thriving businesses. Today, there are not as many Greeks or Greek Americans as there were in the early 1990s, but Omaha continues to be the destination for some of them.
Treasurer for Saint John the Baptist Greek Orthodox Church, Catherine Demes Maydew, is a second-generation Greek American who came to Omaha from Chicago. She says, that wherever there is a Greek community, they must bring their church with them. The original church was established in 1908 in South Omaha.
Nowadays, over 1,000 Greek-American members are in Omaha. Maydew invites anyone to be "Greek" for a weekend. Church tours with an extended explanation of the building and its significance and information about Greek traditions can be taken throughout the years.
Omaha's Original Greek Festival is this weekend, starting on Friday and ending on Sunday at Saint John the Baptist Greek Orthodox Church at 602 Park Avenue. For more information, you can visit: https://greekfestomaha.com/