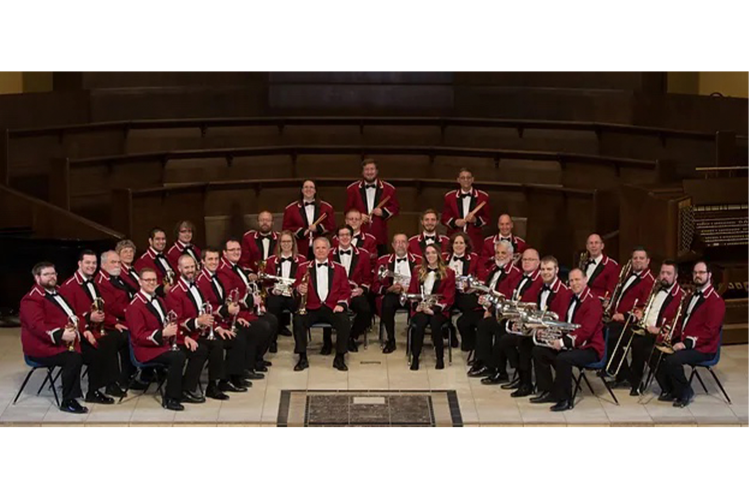 The Nebraska Brass Band and its Roots
January 6th, 2023
Glenn Greet grew up in England, moving to the United States for job opportunities a little over 20 years ago. He later settled in, but soon began to miss a tradition from his native country. Growing up, Greet listened to brass band music. This style of music has a particular sound unlike other brass bands, and is tied to the roots of English culture. Brass Band Music in England has cornets instead of trumpets, and alto horns replace french horns.
When Glenn lived in the state of Georgia, he joined a brass band along with his wife, Laura Greet, who also grew up playing the alto horn in brass bands here in the United States.
After Glenn and Laura moved to Nebraska, they soon realized that there was no such thing as a brass band here. In 2017, while having lunch with a friend one day, the thought of forming the Nebraska Brass Band occurred. Now, Glenn is the director and Laura manages the group.
The band currently has up to 40 musicians, all volunteers. They do it for their love of music and for offering part of the traditions from Glenn's culture, here, in the Midwest. All the musicians enjoy getting together just to play music and socialize.
The Nebraska Brass Band rehearses twice a month, and puts on four concerts a year. One in the fall, one at Christmas, and two in the spring. Glenn and Laura's purpose for this band is to share melodies and part of the English culture through music.
The money from the sale of VIP tickets is only to offset some of the cost of renting the concert venues. The next Nebraska Brass band concert "Elizabeth Remembered" is on March 25th, at the Strauss Performing Arts Center on the University of Nebraska at Omaha's campus. The concert is in honor of Her Majesty's love for animals. The audience can donate funds that will go towards supporting the Nebraska Humane Society.
Glenn and his family have settled in Nebraska, a long way from England. He is now a businessman, owning Chippy's British Market & Bakery, which sells imported foods and gifts.
For more information about the Nebraska Brass Band, you can visit Nebraskabrassband.com