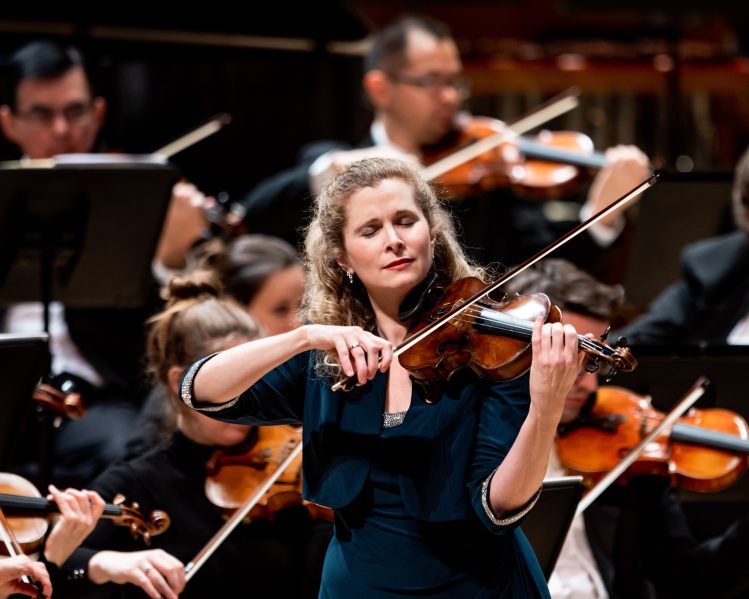 Soloist Susanna Perry Gilmore Plays Romeo and Juliet
February 10th, 2023
All the coordination of the strings in an orchestra could be tricky. The strings must sound like one voice, while other instruments have solo music, for the most part.
Susana Perry Gilmore is a solo artist, chamber musician, and Concertmaster for the Omaha Symphony since 2011. A Concertmaster, or the first principal violin, keeps communication between the conductor and the string section during rehearsals.
In the Omaha Symphony, there is an associate and two assistant Concertmasters. Gilmore is the soloist of one, in this series of Masterworks. Although the symphony offers multiple concert series, the Masterwork series is a big, classical orchestral work.
When Gilmore was 17, she received violin training in England for five years. Perhaps then, came her taste in English compositions.
The Masterworks concert of Romeo and Juliet with the Omaha Symphony and violin soloist Susana Gilmore shows on Friday, Feb. 10th, and Saturday, Feb. 11 at the Holland Performing Arts Center. For more information, you can visit https://www.omahasymphony.org/concerts/romeo-juliet