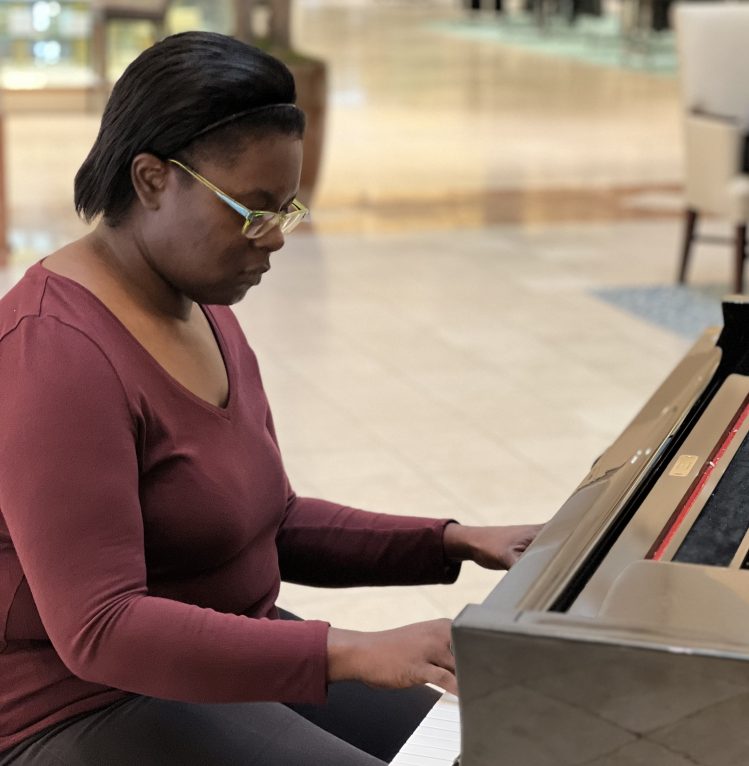 Following a Musical Dream
September 3rd, 2023
Life is about experiences. It's a concept many are familiar with as they know how valuable life experiences can be. I didn't have formal music lessons until college and although I was a performance major, I didn't seriously think about playing professionally. 
Over the past couple of years, I've thought more and more about the experiences I've had and the ones I've always dreamed of, but never pursued. Instead of vicariously living through others and thinking, "Gosh golly, I'd love to experience that," it was time to take action. Time to make something of my life's work that had been put on the back burner for far too long.  
With encouragement from many wonderfully–supportive people, I took a wild leap—to chase a dream. If nothing else, I wanted to be able to say that I'd tried.
You'll never really know what will happen until you try.  
After many years of not playing or performing, I began pursuing a career as that of a professional musician with lofty goals. I wanted to experience things that only a small percentage of people are able to, and I knew I had to work hard to make that happen.
One step at a time.
For the next few months, I refined my technique and expanded my repertoire. Next was to find a way to perform. It wasn't long before I was offered a job regularly performing on the piano at Von Maur department store at Westroads Mall. I wanted to share beautiful music and to hopefully grab the attention of people in and outside of the classical music world.  
This musical journey so far has garnered the attention of many fellow musicians and music lovers, including the great team here at KVNO! Being able to perform and host classical music on the air is a dream come true and likely wouldn't have happened if I hadn't taken that initial leap. Now, I hope to inspire others and to continue pursuing my ultimate dream: to perform as a soloist, at least once, with a major orchestra.  
I share my story and I hope to encourage you to follow your dreams, to do what makes you happy, and to see where that path takes you. Believe in yourself and do what brings you the most joy.
Life is about experiences—make your dreams a reality!