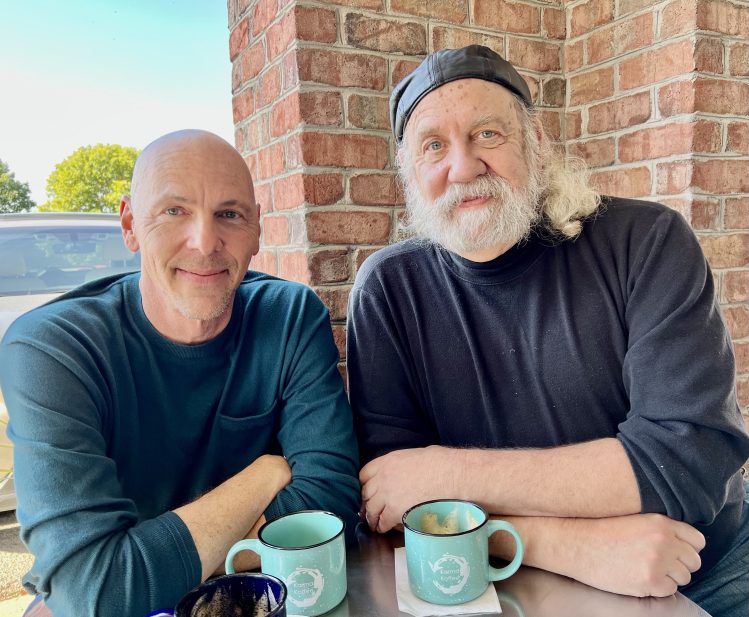 Morning Classics Top Ten
March 24th, 2023
During our recent successful Spring Fund Drive—thank you again for your support!—Ben Rasmussen and Emily McIvor thought it would be fun to sprinkle in some favorite works as chosen by KVNO on-air hosts. What a joy to hear those pieces as chosen by our colleagues throughout the week!
So we got to thinking. What if Otis Twelve and I were to expand a bit more about why we picked our top ten?
As you'll hear during our chat, our top ten sort of depends on the day—depending on our mood, not to mention, there are just so many great works to choose from.
But at some point, you just have to commit. So as of our Spring Fund Drive, here are our top ten favs.
Timpani roll, please…
Otis
1. Bedřich Smetana—The Moldau
2. Astor Piazzolla—Libertango
3. Wolfgang Amadeus Mozart—Any Quartet
4. Carl Orff—O'Fortuna
5. Joaquín Rodrigo—Concierto de Aranjuez
6. Samuel Barber—Adagio
7. Karl Jenkins—Palladio
8. Maurice Jarre—Lawrence of Arabia
9. Various composers— any performance by Andrés Segovia
10. Francisco Tárrega—Memories of Alhambra
Jeff
1. Frédéric Chopin—Prelude Op. 22 No. 15 "The Raindrop"
2. Gustav Holst—any of the pieces from "The Planets"
3. Germaine Tailleferre—any work by her
4. Antonín Dvořák— Symphony No. 9 in E Minor (From the New World)
5. Astor Piazzolla—Oblivion
6. Ferde Grofé—Grand Canyon Suite
7. Johann Strauss II—Morning Papers
8. Franz von Suppe—any work by him
9. Joseph Bologne, Chevalier de Saint-Georges—any work by him
10. Antonio Vivaldi—any work by him