Nebraska Crossroad Music Festival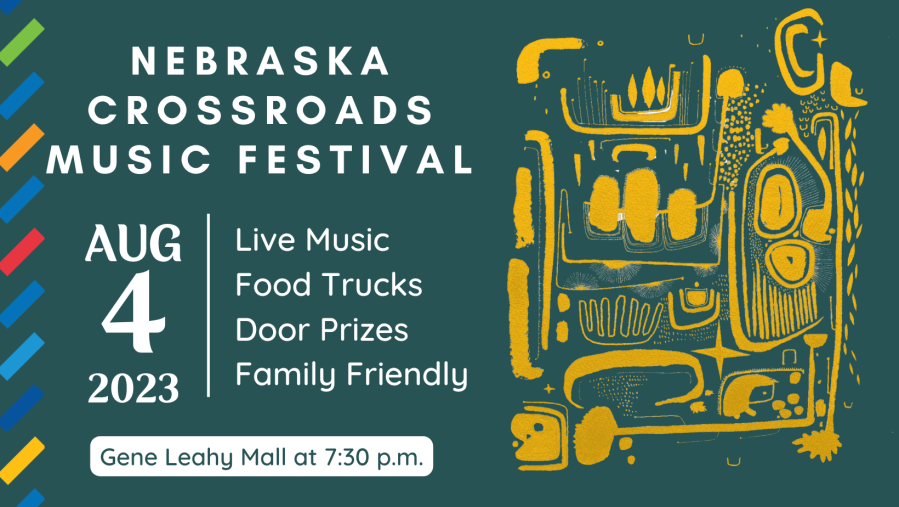 KVNO is proud to be the media sponsor for the 2023 Nebraska Crossroads Music Festival!
What is the Crossroads Music Festival?
Nebraska Crossroads Music Festival is returning for its fourth season and expanding to Omaha with a FREE concert at Gene Leahy Mall on August 4th at 7:30pm. The concert will feature over 30 international, national, and local artists with music ranging from classical to world, folk, jazz, and indie electronic. KVNO's Otis Twelve and Gabriel Escalera will be the emcees for the evening.
What to expect
We strongly encourage you to bring your own water bottles, folding chairs, and blankets to the concert. You can start reserving spots at 3pm the day of the performance. Food trucks, water fountains, and public restrooms will be available on site.
Stop and Visit the KVNO table!
Make sure to visit the KVNO table at the concert to meet our staff and have a chance to win KVNO prizes! We will have all your favorites, along with a free Stay Classical fan.
Get Involved
Nebraska Crossroads Music Festival is looking for volunteers. You can contact admin@nebraskamusicfest.org or call 402-450-7978 if interested.
About the Concert
The concert, "The Middle of Everywhere," will feature the world premiere of "Double Concerto for Clarinet, Violin and Ensemble" — a partnership with the New York Philharmonic Orchestra — composed by Kinan Azmeh (a member of Yo-Yo Ma's GRAMMY-winning Silk Road Ensemble) and Layale Chaker, (violinist, composer and a member of Daniel Barenboim's West-Eastern Divan Orchestra).
Along with the world premiere of this double concerto, the concert will feature other artists, including Tabla master and Guggenheim Fellow Sandeep Das, Celtic traditional music legend Seamus Egan with Maeve Gilchrist, the Armenian folk/jazz ensemble Authentic Light Orchestra, the German indie-experimental trio Toechter, and local artists such as traditional Peruvian ensemble Kusi Taki and the Cuban band Nebraska All Stars.
For more info on the festival, visit: NebraskaMusicFest.org