Welcome to the KVNO Arts Calendar!
 — dedicated to promoting the growth and appreciation of the arts in the Omaha community.
Cinderella
April 28, 2024 @ 2:00 pm

-

April 29, 2024 @ 4:00 pm

$25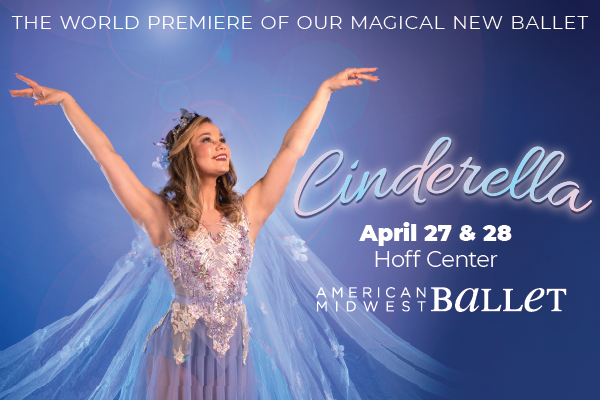 American Midwest Ballet's world premiere of Cinderella is a magical new full-length story ballet! It's an uplifting rendition of a story beloved across generations and cultures: an affirmation that good things come in due season.
Choreographer Erika Overturff summons all the artistry of classical ballet – with its brilliant dancing, spectacular settings, and rich costuming – to whirl the heroine on a journey that is both intimate and grand. There's charm, humor, and – of course – a little magic! Cinderella is an inspiring story of an under-appreciated young woman who discovers that her own natural kindness and inner beauty have rewarded her with the power to change her destiny. Performances of Cinderella will be held at the Hoff Family Arts & Culture Center on April 27th and 28th, and at the Omaha's Orpheum Theater on May 11th and 12th. For more information and tickets, visit amballet.org/tickets.
Don't see your organization's event?