Welcome to the KVNO Arts Calendar!
 — dedicated to promoting the growth and appreciation of the arts in the Omaha community.
Enjoli & Timeless Featuring Big Wade
November 24 @ 7:30 pm
$30 – $70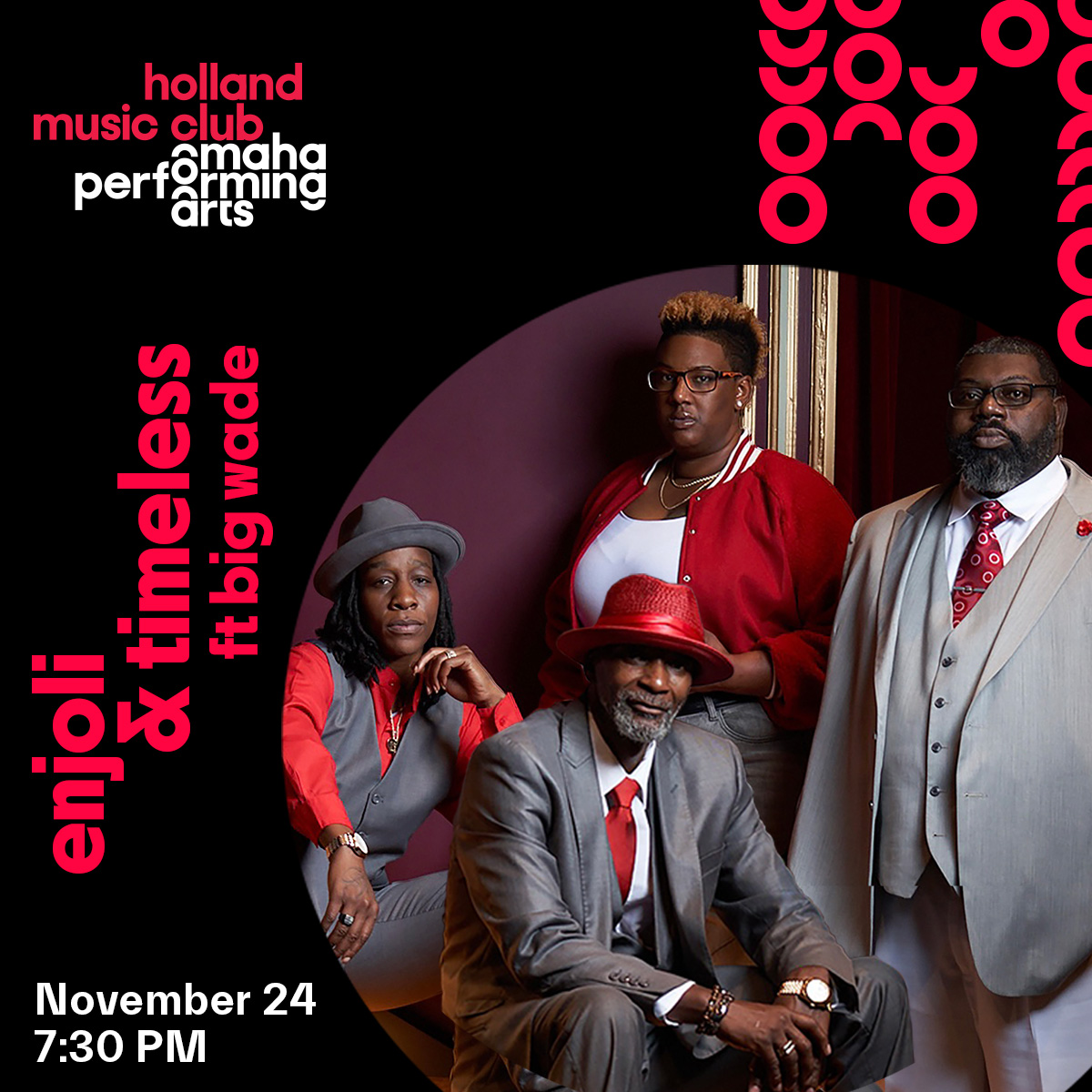 Since 2017, Enjoli & Timeless has performed every year on Black Friday to honor their time together as a group and collectively reminisce to the sounds of their favorite R&B and Soul classics. Over the years, the dynamics of this live ensemble has evolved, but in the band's beginnings there were many voices that were a part of the Timeless collective. Sponsored by Omaha Performing Arts, this year's concert at the Holland Music Club will feature all the vocalists of the past and several artists of the present. Join us for this one-of-a-kind performance from some of Omaha's finest artists in your finest black attire.
Known by fans as "The Voice of the City," Enjoli and her sultry vocals quickly rose to recognition after the release of her debut album, Set the Mood, in 2013. In 2017, Enjoli formed her R&B/Soul band, Timeless. Enjoli & Timeless have opened for artists including Pleasure P, Juvenile, Angela Winbush and CeCe Peniston. The band also toured with the legendary rap artist, Twista.
Related Events
Don't see your organization's event?