Welcome to the KVNO Arts Calendar!
 — dedicated to promoting the growth and appreciation of the arts in the Omaha community.
The Tell-Tale Farce
October 19 @ 7:00 pm
$12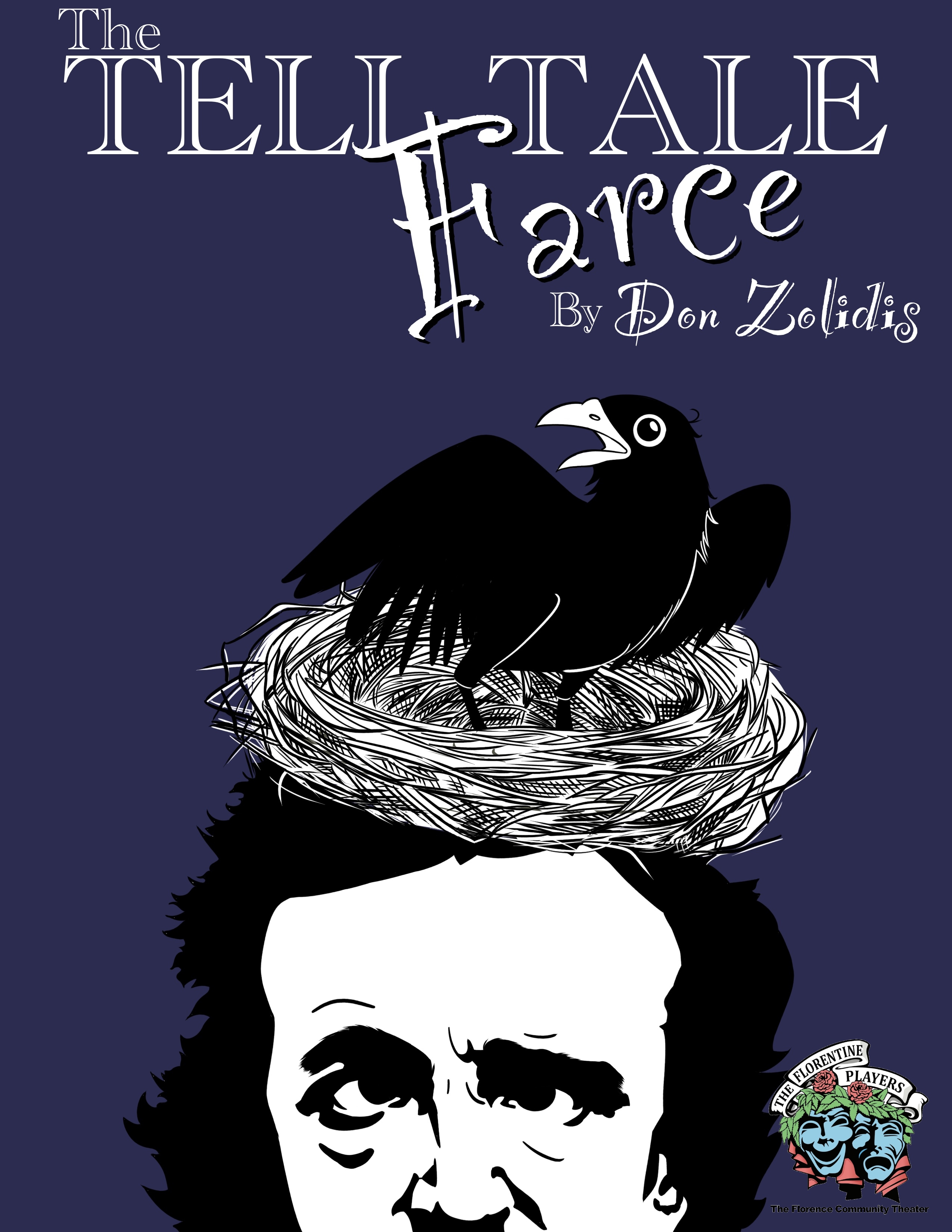 The Florentine Players, a nonprofit, volunteer community theater group, will be premiering "The Tell-Tale Farce" by Don Zolidis on Thursday, October 19 at the Florence City Hall, 2864 State Street.
"This show brings a fun twist to a spooky Halloween tale. While 'The Tell-Tale Farce' is based on the influence of the horror expert himself, Edgar Allen Poe, it is a comedy. The audience will be jumping from laughter rather than fear," said Molly Anderson, the show's director. There will be four performances from Thursday, October 19, through Sunday, October 22: • Thursday, October 19 at 7 p.m. • Friday, October 20 at 7 p.m. • Saturday, October 21 at 7 p.m. • Sunday, October 22 at 2 p.m. Tickets are $12 and can be purchased in advance via Eventbrite or by calling the reservation line at (402) 455-6341. Reservations are encouraged but not required. The show is rated PG-13.
Don't see your organization's event?