The KVNO Gen X Focus Group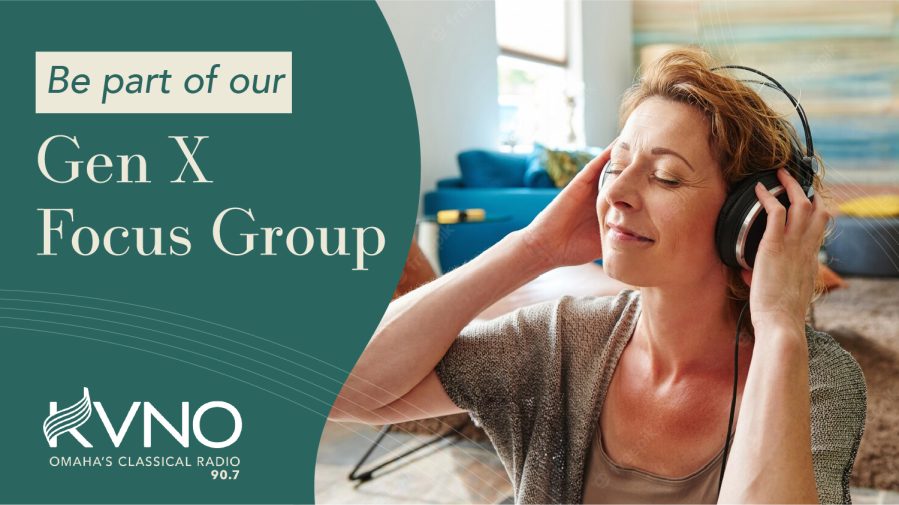 Interested in helping KVNO grow our audience?
We're looking for 10 to 15 listeners between the ages of 43 and 55* to provide your opinions on various initiatives, promotions, and programs on KVNO. Your commitment would be:
Fill out a one-time survey about your listening habits, preferences, interests, etc. This survey would take approximately 20 minutes to complete.
Commit to two 45-minute Zoom meetings at 7 p.m. on two Mondays over the course of 2023.
In return, KVNO will gift you a $100 Amazon gift card, and you'll have the great feeling of knowing that you're helping us grow our audience.
If you're interested, fill out the form below by March 10, 2023, to be considered for our Gen X Focus Group.
* Just a note that if you are affiliated with a KVNO musical partner such as the Symphony, Opera Omaha, etc., we won't be able to include you in this focus group.