KVNO Live Symphony Broadcast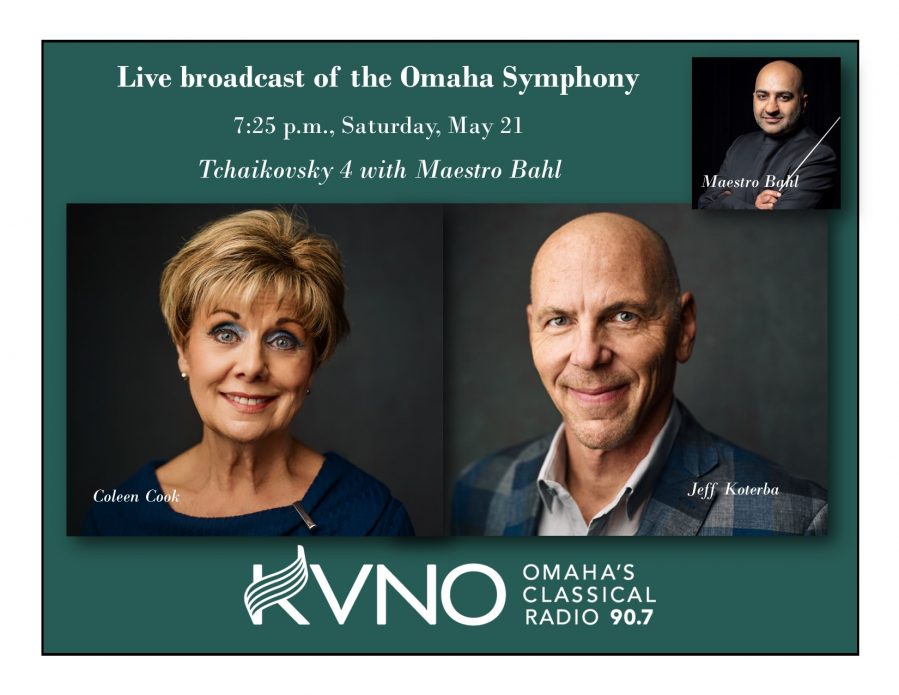 Join KVNO on Saturday, May 21, for a live broadcast of the Omaha Symphony Masterworks Concert
Tchaikovsky 4 with Maestro Bahl
Jeff Koterba and Coleen Cook host the live broadcast which brings you incredible performances from the Omaha Symphony and behind the scenes interviews with violinist Lara St. John and Omaha Symphony Music Director, Maestro Ankush Kumar Bahl.
The live broadcast begins at 7:25 p.m., and you can hear it on 90.7 FM, on the KVNO app, or streaming from our website or your smart speaker.
Program
WAGNER: Overture to Tannhäuser
MARTIN KENNEDY: Violin Concerto (World Premiere)
TCHAIKOVSKY: Symphony No. 4 in F minor, Op. 36

Music Director Ankush Kumar Bahl returns for the final Masterworks concert of the season with the fiery Canadian violinist, Lara St. John, in tow. Together with the Omaha Symphony, they'll premiere British composer Martin Kennedy's new violin concerto to the world in an unforgettable evening. The program ends on an emotional, exuberant note with one of the greatest Russian Romantic works in all of the repertoire: Tchaikovsky's Symphony No. 4 in F minor.
For tickets and more information about the concert, visit omahasymphony.org.