KVNO Live Symphony Broadcast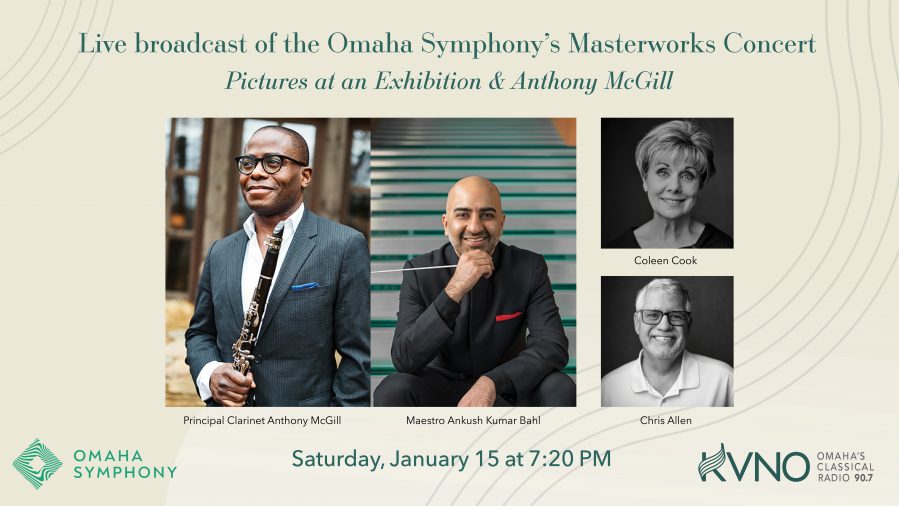 Join KVNO this Saturday night, January 15, for a live broadcast of the Omaha Symphony Masterworks Concert
Pictures at an Exhibition & Anthony McGill.
Chris Allen and Coleen Cook host the live broadcast which features interviews with composer Adam Schoenberg, Anthony McGill, principal clarinet of the New York Philharmonic, and Omaha Symphony President and CEO Jennifer Boomgaarden Daoud.
The live broadcast begins at 7:20 p.m., and you can hear it on 90.7 FM, on the KVNO app, or streaming from our website or your smart speaker.
Program
ADAM SCHOENBERG: Picture Studies
MOZART: Clarinet Concerto in A Major, K. 622
MUSSORGSKY/arr. RAVEL: Pictures at an Exhibition
For tickets and more information about the concert, visit omahasymphony.org.