KVNO Live Symphony Broadcast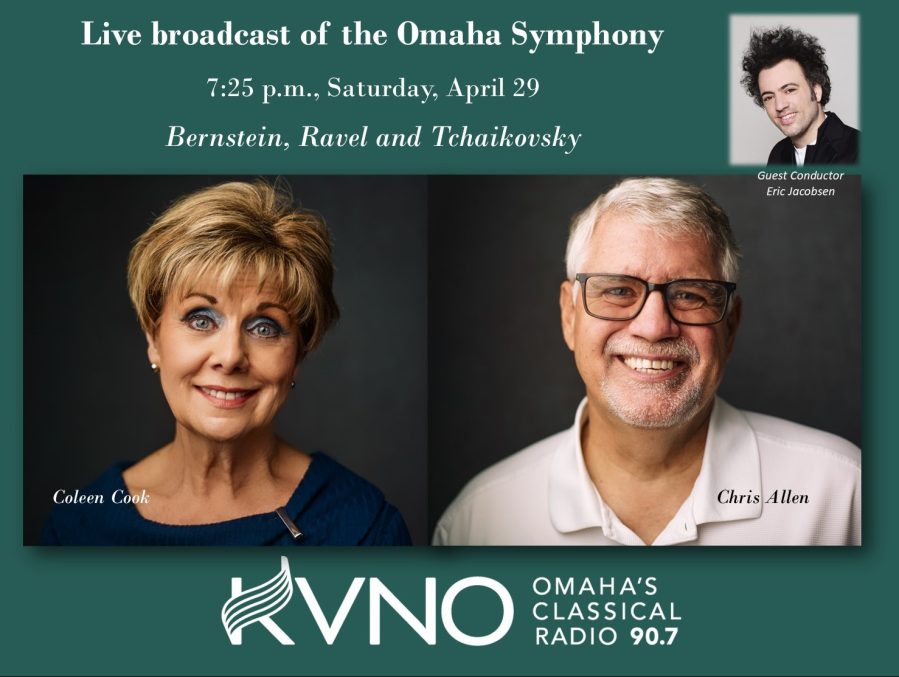 Join KVNO on Saturday, April 29, for a live broadcast of the Omaha Symphony Masterworks Concert
Bernstein, Ravel and Tchaikovsky
Coleen Cook, host of Classical Commute, and Chris Allen, KVNO General Manager, host this incredible concert featuring newly named Music Director of the Virginia Symphony, Eric Jacobsen, making his Omaha Symphony debut leading a program filled with fun and delight. First is the jaunty and clown-like concert overture from Bernstein's neo-classical operetta based on Voltaire's satirical novella, Candide. Next is Ravel's G Major Piano Concerto, a work that encapsulates the composer's philosophy that a concerto should be "lighthearted and brilliant," its joie de vivre palpable. Pianist Wei Luo, an artist the San Francisco Chronicle calls "destined for stardom," makes her Omaha Symphony debut. Finally, the program ends with one of Tchaikovsky's less-performed symphonies, his first—a playful romp he nicknamed "Winter Daydreams."
The live broadcast begins at 7:25 p.m., and you can hear it on 90.7 FM, on the KVNO app, or streaming from our website or your smart speaker.
Program
BERNSTEIN: Overture to Candide
RAVEL: Piano Concerto in G Major
TCHAIKOVSKY: Symphony No. 1
For tickets and more information about the concert, visit omahasymphony.org.