Ben Rasmussen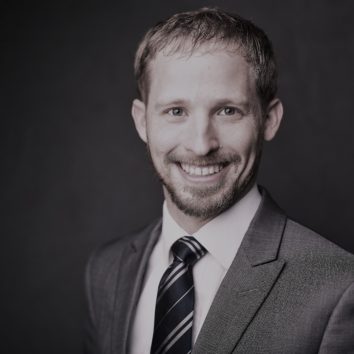 About
Host of the Midday Mixtape
KVNO Development Director
Host of the Midday Mixtape
I was born and raised in Omaha but didn't discover KVNO until I turned 16 and realized I could annoy the other teenagers in my car playing classical music. About that same time, I began teaching private guitar lessons and took up the tuba, a standout example from a long list of questionable life choices. I studied music education at UNO until I realized — with the help of a kind professor — my skill set was not aligned with teaching in schools. I graduated with a BGS degree, later completing an MPA from UNO.
In the spring of 2005, I completed an internship at KVNO and was hired shortly thereafter to host weekend overnights. That led to additional airtime and opportunities: in 2010 I was hired as KVNO's Music Director, and in 2016 I shifted to Development Director. In 2020 I created a new show, the Midday Mixtape, weekdays at noon.
My hobbies include playing Irish fiddle tunes, losing at online chess, and spending time with my significant other, Meghan, and our daughter, Ida. My favorite thing about KVNO? Being on the air with Otis XII Friday mornings as we take off to Valhalla with the Valkyries.
Here's Ben (and Ben) with a fun Irish tune:  St. Patrick's Day – YouTube
---
Recent Stories by Ben