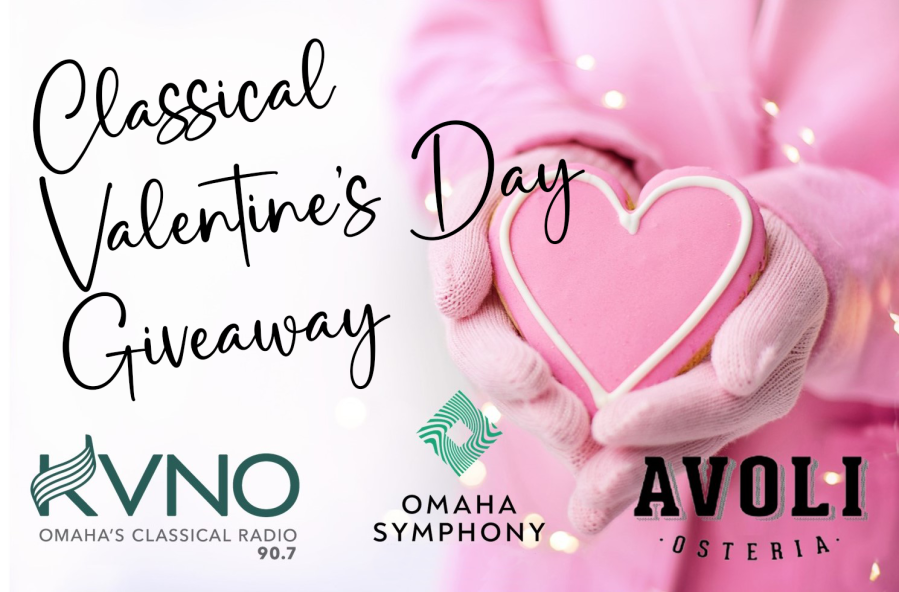 KVNO has plans for your Valentine's Day
Otis Twelve will give away a Classical Valentine's Prize Package this Friday morning, February 10, on Morning Classics. It includes a $100 gift card from Avoli Osteria in Dundee – complete with reservations for Saturday, February 11 – and two tickets to see the Omaha Symphony's Romeo and Juliet at the Holland that night.
On February 14, listen to KVNO to hear romantic classical music favorites all day. Happy Valentine's Day from KVNO!