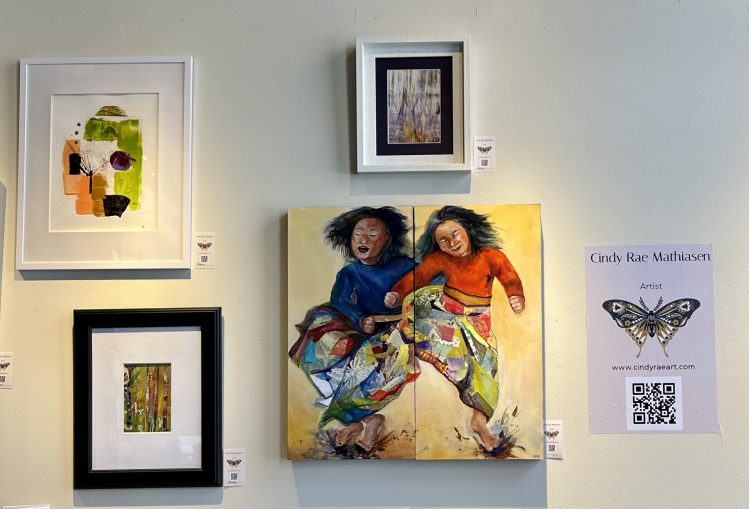 A Gallery Inside of 'The Brownie Bar'
May 19th, 2023
Just a little over four years ago, Jim Freedman and his partner were looking for something special for dessert after dinner. They knew there were cupcakes, cookies, or cake shops in town, but not a place for a good brownie.
Freedman and his partner opened the first location of the Brownie Bar Bakery in the downtown area of Council Bluffs, Iowa. They created a space that provided brownies that customers can customize to taste. A business idea after craving and the lack of a place with such an option
"We have set it up where you have three base brownies, a traditional, a blonde, and a dark chocolate. Then you mix it up with different toppings, different frostings, compost, fudge sauce, whipped cream, and you get to choose the different toppings on your brownie after you choose your brownie," says Freedman
They opened another location in Omaha, and continued with the "bar" theme, even referring to their employees as "bartenders." They sell the brownies in six and twelve packs, along with beverages and merchandise from local businesses, but truly specialized in brownies.
"We bake every day, we make everything from scratch and use real ingredients, so they are made with real butter, real chocolate, real vanilla, and real eggs," says Freedman
Now, to complement the business that was already one of a kind here in Omaha, they came up with another appeal for the Brownie Bar Bakery. Since they opened, they have been giving local artists the opportunity to display their work at the bakery.
Fredman and his partner are thinking of adding one more element to their Downtown location; live music every Wednesday in the summer, right on their front patio.
For more information about the Brownie Bar Bakery or the art displayed there, you can visit browniebarbakery.com