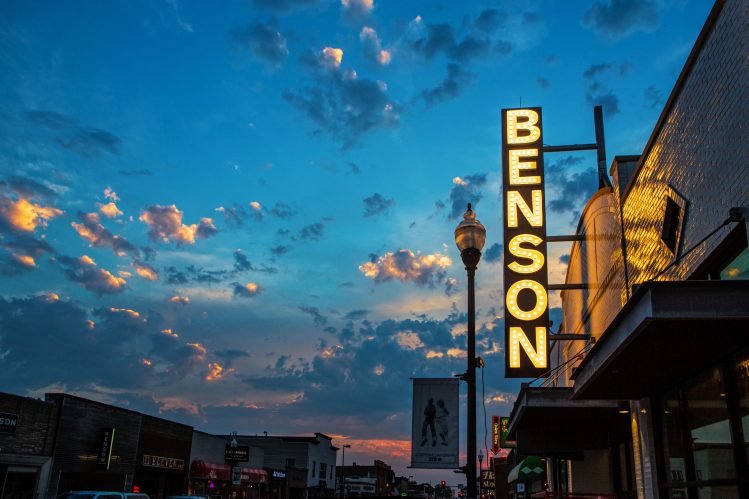 Benson Theater Stives to Keep Omaha Creative
August 7th, 2023
Benson Theatre's mission is to engage, enhance and enrich the community through educational and artistic experiences. The theater is resolute in their commitment to be an inclusive, accessible space that is welcoming to everyone in our community. Benson Theater is honored to be part of the vast Omaha arts scene.
Paul B. Allen IV is the Director of Communications at Benson Theater. He says the building that houses the Benson Theater has been in the area for quite some time.  The theater eventually closed down and other businesses moved in and out of the space for some time. After a while, the building became dormant. That was until a local business owner pursued re-opening it.
After a fair amount of time preparing the theater to reopen, 2021 was the year when Benson Theater opened its doors once again. There are several original pieces from the building that are still in the Benson Theater. Allen says they worked very hard to keep the building authentic, but also have the new and modern side to it. 
Allen says that Benson Theater wants to help community members build up their arts, as well as provide a space to share it. Benson Theater prides themselves in being available for the community's needs. The theater is not limited to stage productions.
To find out more about Benson Theater, events, and how to book the space, visit bensontheater.org