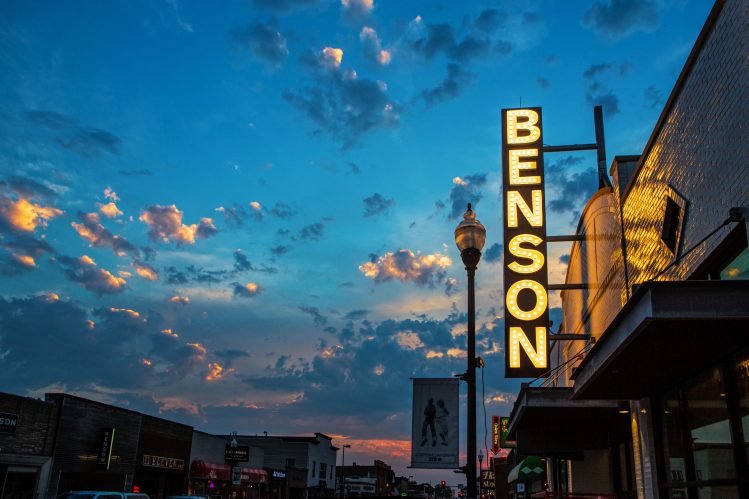 Benson Theatre Strengthens
February 13th, 2023
The Benson theater is having remarkable growth since its opening just over a year ago. We recently met with their new Artistic Director, Moira Mangiameli. She is excited about the educational programs she is creating, in order to meet the community's demands. Such as acting classes for people over 55.
Most recently, Beaufield Berry became the new marketing manager. Theater expansion feels certain.
"Oh my gosh! We didn't expect this much success so fast, so we played catch with it. As I come in, we are really starting to build strategies that are going to help the theater withstand the test of time and grow with the community and stay true to our mission," says Berry.
She brings quite a bit of knowledge and experience in arts, theater, playwright, marketing, branding, and advertising. What attracted Berry to the Benson Theater, is the way the theater makes art and opens its doors to the community.
Something highly important to her is to continue with the framework of theater, creating its own season, and holding events and programs around that season. Children's programs are valuable to Berry. She wants to make the theater a making machine for future musicians, actors, and leaders. When it comes to events for the coming weeks in February, there may be some tickets left for "Godspell" , a musical by Stephen Schwartz. There is also the celebration of 50 years of hip-hop, which brings with it different events.
for more information, you can visit https://bensontheatre.org/