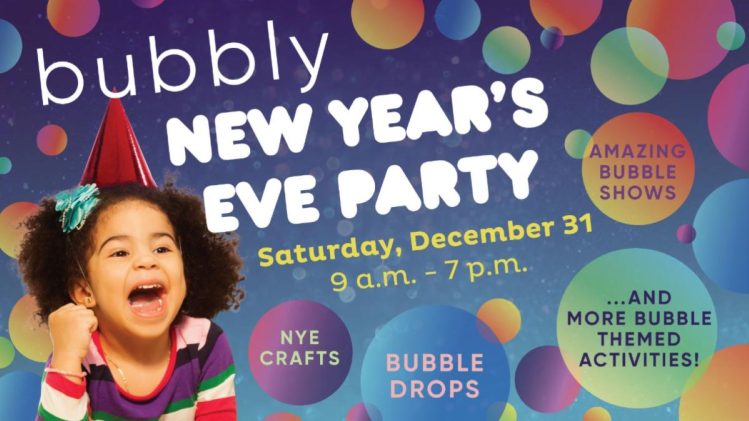 Children's Museum Hosts "Bubbly New Year's Eve"
December 30th, 2022
Founded in 1976 by a group of local educators, the non-profit organization: Omaha Children's Museum, was created with the purpose to engage the imagination and create excitement about learning and all its aspects. 
Madison Roman is the On-Site Education and Event Coordinator at OCM. She and the education team create fun and engaging events to take place at the Children's Museum for all to enjoy. On Dec. 31st, OCM will be hosting a New Year's Eve party with intentions to give families the opportunity to celebrate the holiday, without the stress of staying up super late.  
OCM will be open from 9 a.m. – 7 p.m. this New Year's Eve, having countdowns every hour, on the hour with bubble machines going off throughout the museum. 
Guests attending "Bubbly New Year's Eve" will be able to spot bubble themes everywhere throughout the museum. From bubble wrap painting and a bubble sensory station to the big bubble science show.
OCM has numerous special events planned for this party, including an appearance from an LED Light-up robot, and beloved characters like Marvel's Captain America, Kristoff and Anna from Frozen. There are also rumors that the playful Australian cartoon dog, Bluey, might be joining the festivities, as well. 
There is no additional cost to attend "Bubbly New Year's Eve," or any other special event that is occurring at the Children's Museum. Guests just pay for tickets to the museum, and all extra activities are free with admission. Activities will run as long as supplies last, and end 30 minutes before the museum closes.