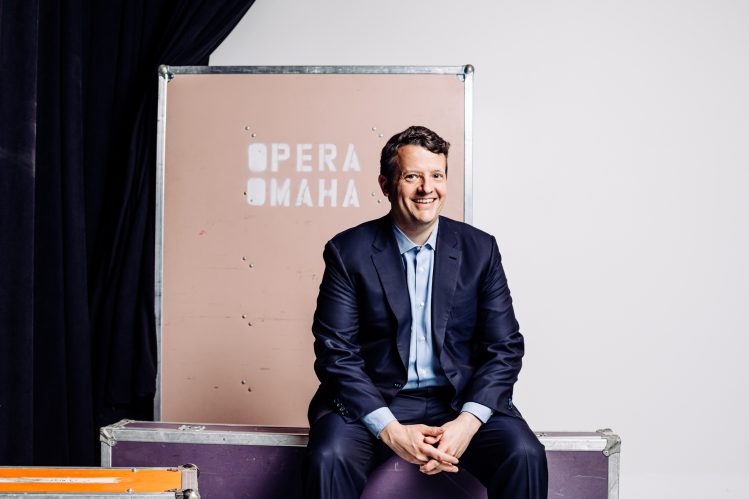 Roger Weitz Leaves Opera Omaha
December 27th, 2022
Opera Omaha has had an excellent year in terms of productions and partnerships with others. Roger Weitz has been the General Director for over 10 years. Weitz is leaving his position by the end of 2022 to attend to family matters.
"I'm stepping down because I have a wonderful son who is profoundly impacted by autism, and we found some services that he really connects and thrives to, but they're out of state," says Weitz.
In retrospect, Weitz took over as General Director in August 2011. For over a decade, Opera Omaha has been praised for its diverse and artistic excellence in local, national, and international programs. However, not everything has been easy for this organization. Opera Omaha has had challenges, particularly with COVID-19 and "storm clouds on the horizon," as Weitz describes.
Opera Omaha has created partnerships with arts and social service organizations. Weitz credits these relationships to the "charisma" people have in the Midwest, where the market doesn't feel as aggressive among arts organizations.
While Weitz and his wife are focusing their attention on caring for their son, he will also be working as an advisor for another opera company with a global reach that is in development. This company will make its premiere in 2024.
Weitz will officially leave his position at the end of this year. Among his accomplishments as a director, ticket sales increased, the number of subscribers increased and Opera Omaha's budgets/endowment doubled. Additionally, the Holland Community Opera Fellowship, ONE Festival and Amplifying the Black Experience were created.
The search for a new General Director of Opera Omaha ended this fall, and Weitz's successor will soon be announced. For more information, visit operaomahga.org