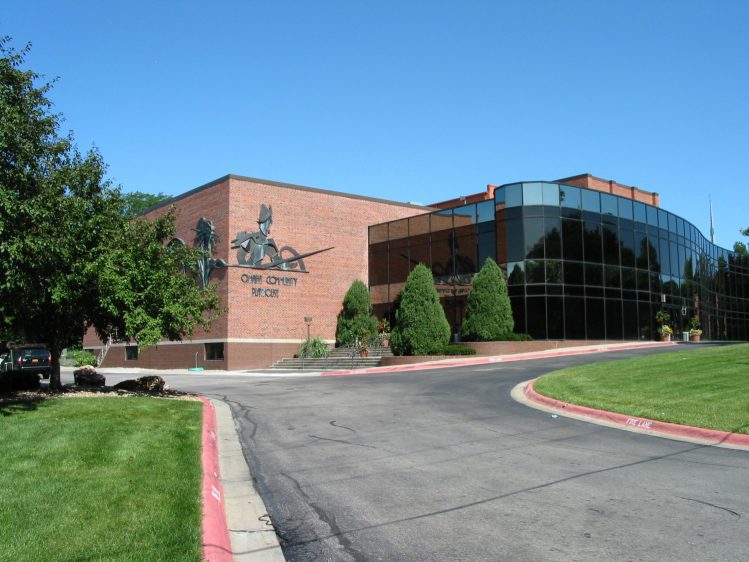 Omaha Community Playhouse Approaches 100 Years
December 20th, 2022
Omaha Community Playhouse ended its 98th season with the production of "Kinky Boots." The production was a smash hit, and at the end of the show, the audience danced along with the actors. OCP's Artistic Director, Stephen Santa, says the show had such a positive message, and it was a joy. Santa recalls that OCP had a really great 2022.
Although the year started off rocky due to the pandemic, audiences and actors yearned to return to the theater. Santa says, sadly they had to cancel some of their performances at the beginning of 2022.
"This obviously is never ideal because we want our audience to see our shows and we want our performers to be able to perform as many shows as possible."
They also sold out the Production of "The Color Purple."
Santa says, "this show just brought so many amazing new people to the playhouse and we are excited to continue that journey by inviting new audience members and telling stories that are exciting and emotional that people connect with within the community."
Something new that the directors of the Omaha Community Playhouse learned in the last two years, was their ability to adapt when actors suddenly couldn't make the show. For the first time, they introduced "Understudy" and "Stand by" Performers.
"We actually hired actors to learn other actors' roles," says Santa. "They were only called on if an actor was out."
To finish this year, they have "A Christmas Carol" and "Sister's Christmas Catechism." Both shows are sold out, but 2023 is very promising according to Santa. He says they're looking forward to coming back in the New Year with some incredible performances.
More shows taking the stage next season include: "Dream Girls," with a cast of about 30 people. Another favorite of many theatergoers, "Little Shop of Horrors," will be presented, as well. To end the season, OCP will close with the musical "In the Heights" by Lin Manuel Miranda.
For their 99th season, the theater received special permission to present "Beautiful: The Carol King Musical" in September of 2023. All this just before the Omaha Community Playhouse celebrates its 100th anniversary.
For more information, visit omahacommunityplayhouse.com.