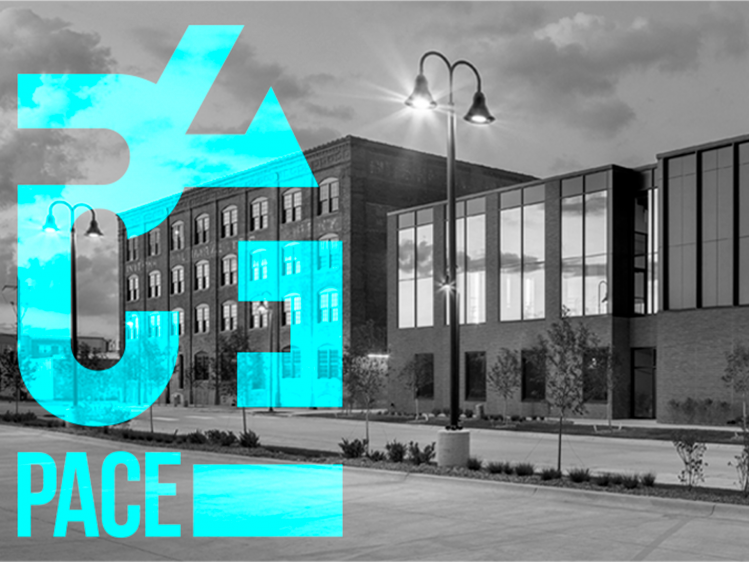 PACE, Increasing in popularity
December 19th, 2022
Pottawattamie Arts Culture Entertainment, or PACE, in Council Bluffs opened its doors to the public in early 2020. This space soon became a destination for many in search of cultural events and entertainment. PACE offers Music, galleries, food, and education.
The whole thing started great until the restrictions tightened with the burst of the COVID-19 pandemic. Some might say "The show must go on" but in this case, precautionary measures led to PACE limiting visitors. The show somehow stopped.
Creative Director for PACE, Adam Van Osdel, says, coming out of the pandemic, more and more people started to notice this extraordinary place.
"It is getting better," says Van Osdel, "and I think art is supposed to help people to heal, to feel more at home with themselves, and I think that is what we have to offer. We are always getting new people to the building because we are not that old."
Van Osdel says that this year, events at PACE were consistent, at least coming out of the pandemic. In 2022, PACE had an array of stage shows from the Kanesville Symphony Orchestra and the Chanticleer Community Theater. There were also youth summer camps, an exhibition with 40 original artists, the Southwest Iowa Arts Tour, Winterfest, and "The Nutcracker" featured as some of the major events.
For the next year, they continue in the same way. There is an important upcoming event for the public and for artists.
"We're doing a call for artists right now, for our new masters 2023," says Van Osdel. "So, if you're a realism artist, and you do portraiture, figure, still arts, sculpture and beyond, please apply to PACE."
Those interested can find the application on the PACE Facebook page or website. It should open and become available in May.
Van Osdel believes there is always something for everyone at PACE. They intentionally pack the calendar with events.
For more information, you can visit paceartsiowa.org