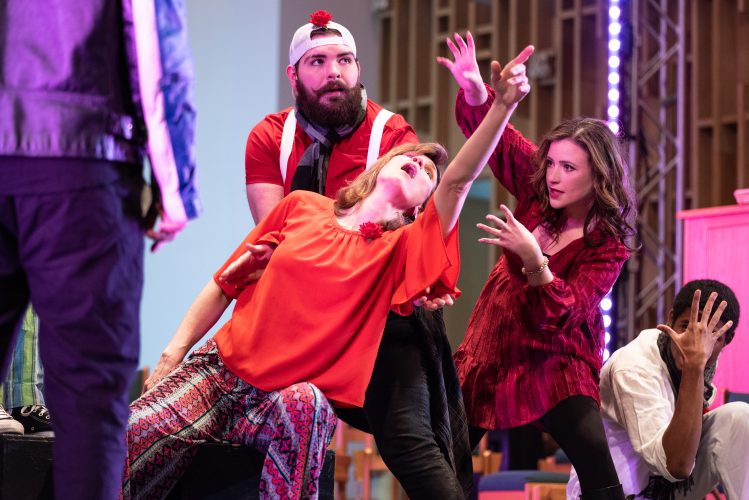 'Godspell' A Broadway-Like Production of Resonance
March 22nd, 2023
Résonance is a professional vocal ensemble here in Omaha, now they're currently celebrating their tenth season with dazzling productions. Résonance is ending this season's celebration with Godspell, a full Broadway staged musical story by Stephen Schwartz.
Tara Cowheard is the Executive Director of Résonance. She says their passion for sharing stories through songs is what makes them unique.
When Resonance was planning on doing a Broadway production, they thought the First United Methodist Church as a very appropriate place for Godspell.
Tiffany Haas is the director and choreographer of Godspell. Hass is an artist with an extensive background and experience on Broadway. She is very familiar with Résonance and the Omaha community. Haas supports the idea of Résonance performing a variety of music in their shows.
Haas says when children watch Godspell,  it'll be a great opportunity not only to enjoy the show but to discover other interests, such as becoming an artist one day.
Godspell started the weekend of March 18 and runs until March 26 at First United Methodist Church at 72 and Cass St. Cowherd says that to make this show accessible to everyone, tickets start at 10 dollars and all students with an ID do not pay. For more information, you can visit resonancevoices.org