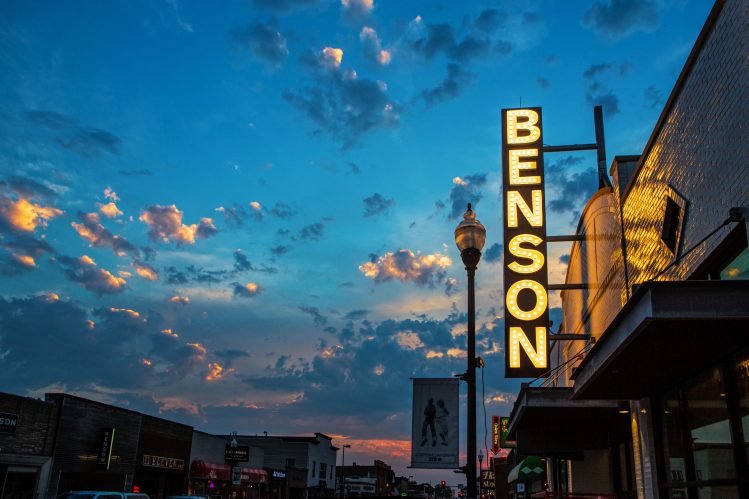 Improvisation Classes for Adults at Benson Theater
January 9th, 2023
Improvisation classes help us to be more collaborative and open to other people's ideas; which in the end, leads to being more creative.
Moira Mangiameli is the Artistic Director at the Benson Theatre, and a true advocate for the improvisational arts. An improv class at the theatre is part of a series of classes for those over 55 years of age. According to Mangiameli, this class is for people who want to improve their acting skills, but also for all those who just want to improve their form of communication. She recently took over as Artistic Director but has extensive theatre education experience.
With her skills and knowledge, she plans to create educational programs never created in Omaha. For now, the 55 and over program reaches a demographic that she feels has been left out. Mangiameli is in the works of creating educational programs based on what the community needs.
The improv class is being taught by Steve Hydeen, the Acting Academy Program Director at the 402 Arts Collective, just across the street from Benson Theatre. This class ends on Wednesday, Feb. 8, 2023. Soon after, the class "Acting for the Camera" is programmed to take place. Mangiameli will continue developing the Benson Theatre educational program.
For more information about what classes are coming up, you can visit https://bensontheatre.org/