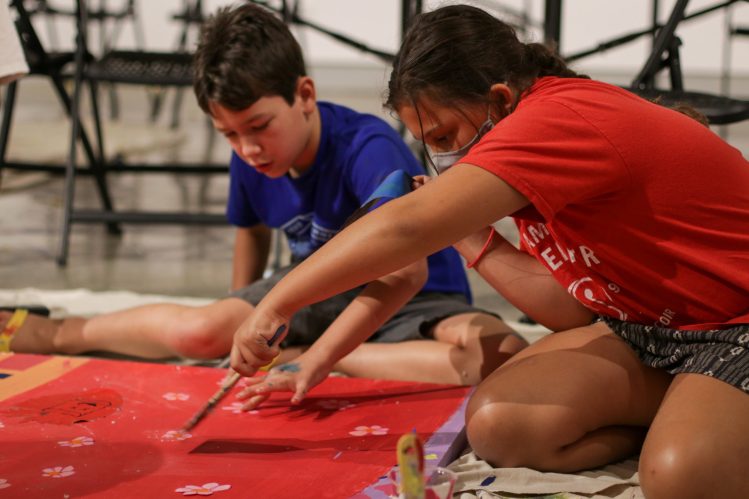 KANEKO Holds Creative Camps Throughout Summer
May 2nd, 2023
Omaha's KANEKO is a public, non profit interdisciplinary cultural organization, founded with the mission of exploring creativity across the whole spectrum of human activity. Established in three refurbished historic warehouses in Omaha's Old Market, KANEKO was conceived of as "open space for your mind," a place where thoughtful examination of others' ideas through a variety of exhibitions and public programs leads us to new and exciting ideas of our own. KANEKO keeps up with this philosophy year round, one way is by hosting different summer camps to keep kids engaged with creativity, even when not in school. 
Katherine Scarpello is the Programs Manager at KANEKO. She says this summer, KANEKO will be hosting 4 different camps over the span of 5 weeks. Scarpello says the planning process for these camps is definitely a team effort. Once the camps are picked and planned, the search to find  different instructors to lead each event begins. Scarpello says a cool aspect to finding instructors, is that they get to bring in professionals from different parts of the country.
The age range for students that are able to participate in the summer camps span from fourth up to ninth grade, just depending on the camp. Scarpello says the goal for these camps is to help students understand their artistic side a little better. When it comes to KANEKO and its community outreach mission, Scarpello says that it's much more than just a gallery space.
KANEKO is always looking to work and serve different populations within the community, because they simply want everyone to feel their own creativity and sense of belonging within our area. The first creative camp at KANEKO is the HDR Architecture Camp that starts on June 26. For more information on the other creative camps and registration, visit thekaneko.org