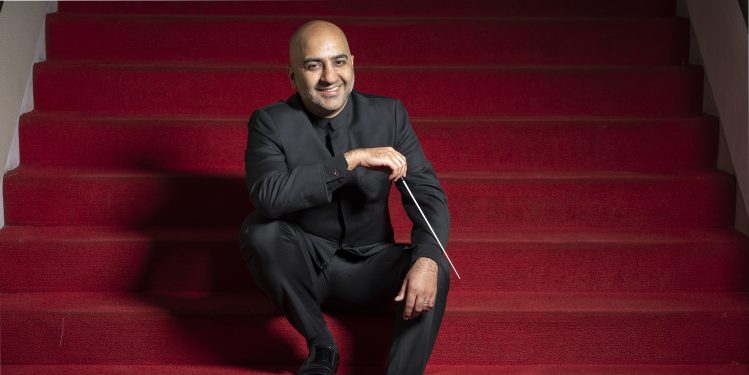 Maestro Bahl Has Always Been Musical
May 1st, 2023
Maestro Ankush Kumar Bahl, remembers the story that his mother has told many. It is about Maestro Bahl at a very young age, which he says for many years did not mean much to him.
At the age of four, Maestro Bahl started percussion classes but soon became interested in learning other instruments. Most importantly, he wanted to play along with more people and learn musical notes, not just rhythms.
In fourth and fifth grade, he played the french horn. Soon he became better at that instrument and abandoned the violin. Later, he also played trumpet in a jazz band and of course, continued playing the piano.
When he attended the University of California at Berkeley, he did not intend to major in music. The story that his mother told, about the visit to the movies when Maestro Bahl was an infant, still did not resonate with him. He was taking some music classes but only for fun.
Then, he just went with it. He says that he became more successful as a conductor than he expected, and he started to win auditions, jobs, and money.
Most important for him, he realized what he wanted to do. Whether he got paid or not, he discovered his true love for conducting.
The story from his mother about him tapping and dancing rhythmically when he was in the movie theater as a toddler finally made sense to him, he was meant to do music.
Currently, Maestro Bahl is in his second season as Music Director for the Omaha Symphony. He has also been recognized by symphonies around the globe and has collaborated with many others. He mentioned that he loves being in Omaha, with his wife and twin sons.
As Musical Director, his main role is selecting the music and concerts for the symphony, but he feels that his ideals as a conductor fit very well with the vision that the Omaha Symphony had when he arrived.
If you want to learn more about Maestro Bahl, his upcoming concerts, and his future plans, you can visit