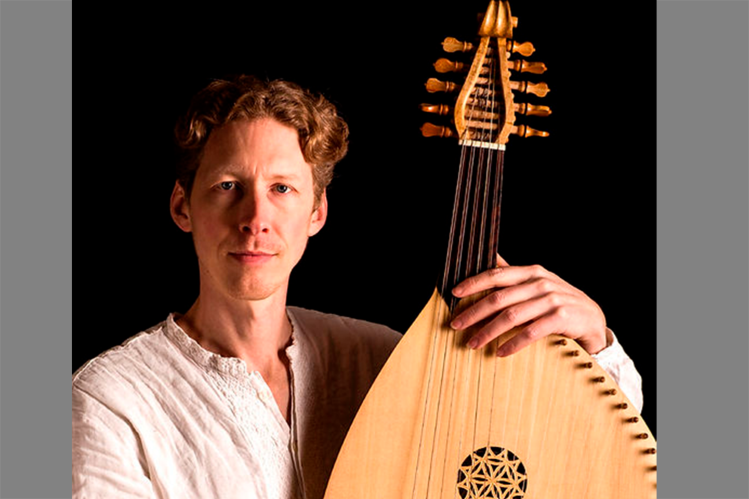 The 'Kobzar's Prayer' For a Country in Crisis
May 31st, 2023
The Bandura, Kobza, and Torban are Ukrainian strings, folk instruments.
Yuriy Fedynsky is a Ukrainian-American composer. He grew up in Indiana, and his mother and grandparents came from Ukraine. As a young man, he studied piano, and it seems that he would have a career as a professional musician in the United States. When he was 16, Fedynsky made it to "The Music Camp Kobzarska Sich" in Emlenton, Pennsylvania, and became highly interested in the Ukrainian Bandurist Chorus.
Just a few years later, Fedynsky migrated to Ukraine and reconnected with his ancestors. There, he honed his skills in Bandura, Kobza, and Torban, and pursued a career in Ukrainian Folklore. He also learned to build instruments and has been running a camp with young musicians.
When the war in Ukraine broke out, he continued with his lectures and concerts, even in the middle of the battlefield. He said it was a way to support and restore peace. Fedynsky has found a new lifestyle through the traditional music of that country.
Since the beginning of the war, Fedynsky has dedicated himself to performing concerts for refugees and soldiers. He has been in the center of battles many times. Fedynsky finances his trips, which is why he's now doing a series of events in the United States; to fundraise money to return to Ukraine and continue with his concerts. Learning these folk instruments, he believes in the deep connection between music and spiritualism, which, according to him, is what makes music "great".
Orest Lenochsky, Vice president of the Ukrainian American Association of Nebraska also attended the camp in Emlenton and met Fedynsky.
Lenochsky is an engineer by profession here in Omaha, and has traveled a few times to Ukraine. He is facilitating a stop by Fedynsaky in Omaha with "The Kozbar's Prayer for Ukraine: A Concert, Lecture, and Presentation of the Traditional Instruments.
The Kobzar's Prayer for Ukraine event with Fedynsky is this Friday, June 2, at 6 pm, at the German American Society Hall on 3717 S 120 St. here in Omaha. The event is free to the public, but donations are accepted.