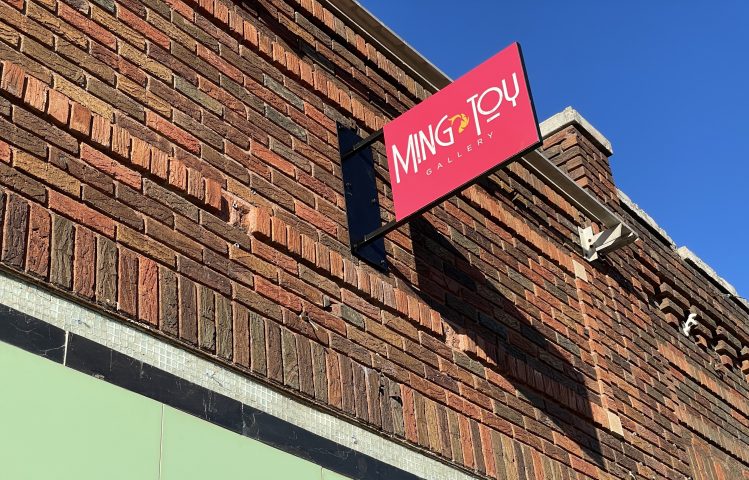 Ming Toy Gallery (Part One)
March 10th, 2023
Teresa Gleason worked at a local non-profit organization for almost nine years.
However, when she found out about the CEO's retirement, she left the organization and created her own Public Relations company. Gleason wanted to create a workplace with a gallery in it.
"I wanted to go to work in a place that was super inspiring to me, without really any background in art or art management or art history I said I'm going to give it a try," says Gleason.
In 2015, Gleason opened her PR Firm and the "Little Gallery" in Benson, with her husband as the co-owner. They started holding monthly shows there. The "Little Gallery" later became "Ming Toy Gallery." Even though it looks like a toy gallery from the outside, the new name has a special meaning to Gleason and her family.
She planned to do this challenging project for at least one year. Facing the difficulties of COVID-19, the gallery moved to the Blackstone District for some time, to ease the economic situation. Things improved last year and the gallery, along with the PR firm, is back in downtown Benson in a more spacious place. Gleason noticed a lot of local talent years ago. Now, she feels she can support many of them since moving back to Benson.
Last month, "Ming Toy Gallery" had its first show at its new location in conjunction with Benson First Friday. On March 3, they started the exhibition "Rural Routes: Paths, Roads + Highways Traveled" by local artist Denise Levy.
For more information you can visit:https://mingtoygallery.com/