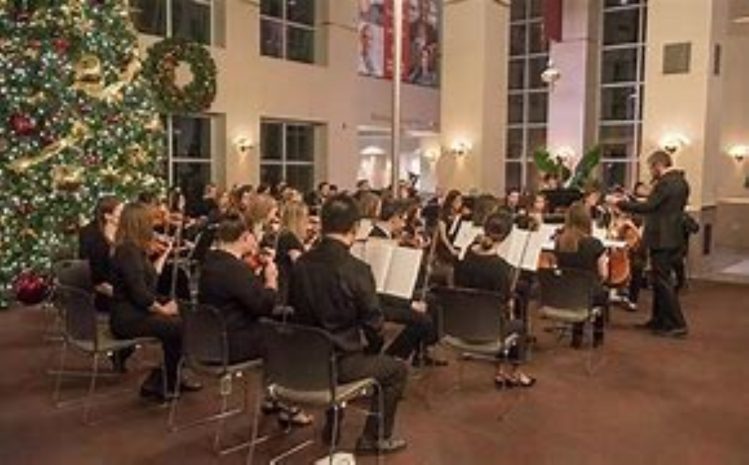 Nebraska Medical Orchestra Provides Medical Musicians an Outlet
August 8th, 2023
The Nebraska Medical Orchestra is a collaboration between the University of Nebraska at Omaha and the University of Nebraska Medical center. It's a volunteer orchestra, consisting of all healthcare-related musicians.
Matthew Brooks is an assistant professor for the UNO School of Music, as well as the Director of Orchestral Activities and Music in Medicine. Brooks says the NMO has become more than just a musical outlet for the members.  NMO has reached beyond the UNMC campus to welcome members from other medical communities within the area to join.
Brooks says the NMO is opened to really anyone that is affiliated with healthcare. The Nebraska Medical Orchestra can also provide the opportunity for barriers to be broken down between student and faculty, making the process of getting to know each other a little bit easier. 
Brooks says he doesn't want medical students that were once musicians to lose their passion for music, that is why medical orchestras are vital to keeping that outlet active in their lives. Both the Nebraska Medical Orchestra and choir generally have about one concert a semester, but there have been instances where special performances from the groups happen.  Brooks says whether you're a music major or pre-med major, orchestra is a great group to be part of, and all students are welcome to join.
To find out more about the Nebraska Medical Orchestra, visit their page on UNMC.edu