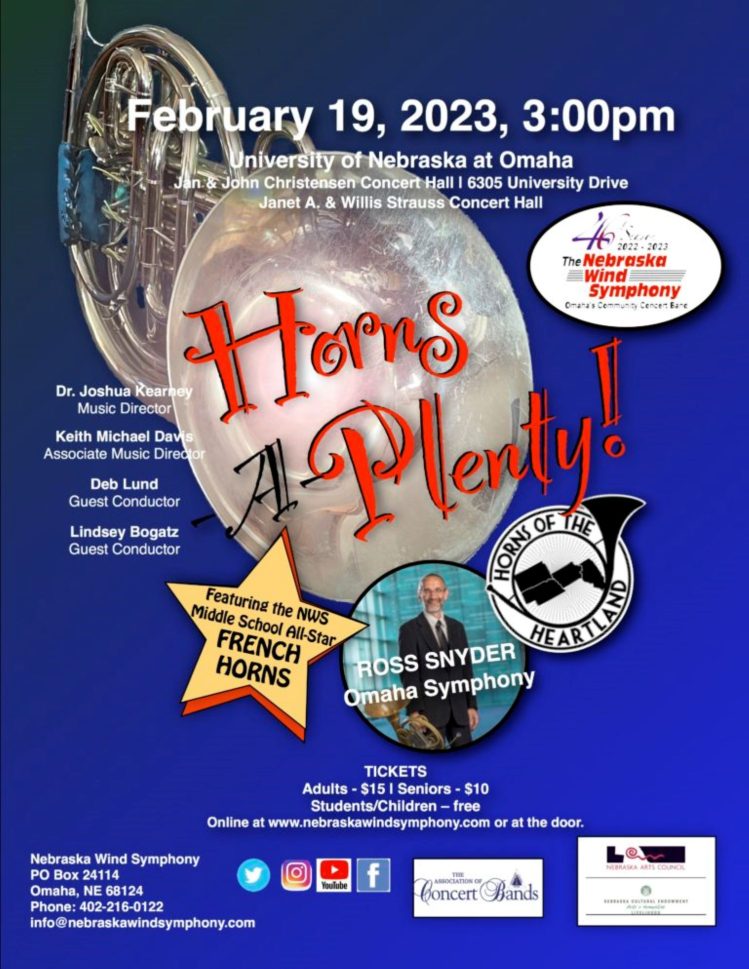 Nebraska Wind Symphony Hosts "Middle School All-Stars"
February 14th, 2023
Established in 1977, Omaha's community band, better known as the "Nebraska Wind Symphony" performed its first concert. The founders of the group had long recognized the need for an outlet for individuals who had spent years in high school and college band programs, only to be forced to put their musical instruments aside after graduation for lack of a place and group with which to play.
Deb Lund is a retired music director and tenor saxophonist in the Nebraska Wind Symphony. Along with that, Deb coordinates a special event that the NWS hosts during their winter concert called the "Middle School All-Stars." 
Lund says that in total, the NWS has hosted "Middle School All-Stars" for 20 years. The idea for the event all started in December of 1999, when Lund went to Chicago to attend the Midwest Band and Orchestra clinic. Planning began for the first "Middle School All-Stars" concert, that took place in February of 2001. Lund says the Nebraska Wind Symphony organizes the event to feature a different instrument group every year. 
The number of middle school participants varies every year, with 12 students being the lowest number of participants, to 28 middle school trumpets being the most. This year, there are about 20 middle schoolers performing with the NWS. Lund says this year's concert will be quite the event. 
The Nebraska Wind Symphony is holding their winter concert on Sunday, February 19th at 3:00pm in the Strauss Performing Arts Center located on the University of Nebraska at Omaha campus. 
For more information on the "Middle School All-Stars" concert or the Nebraska Wind Symphony, visit nebraskawindsymphony.com.