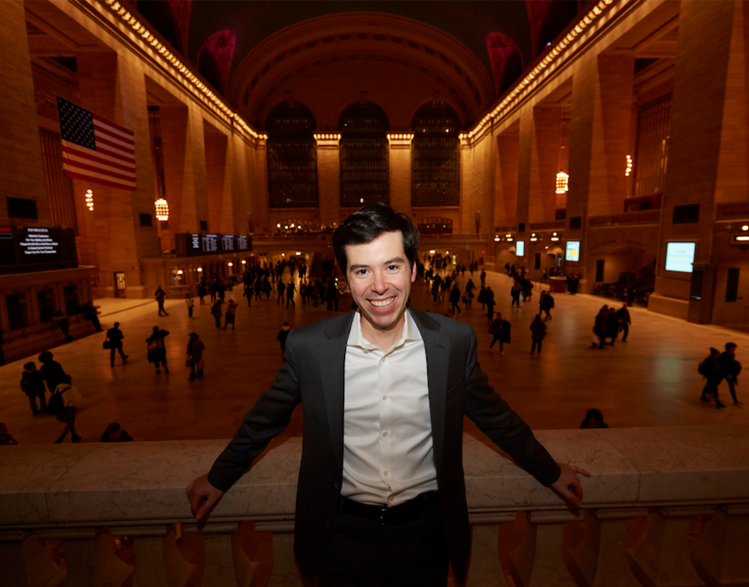 New assistant conductor for the Omaha Symphony
December 12th, 2022
Last month, the Omaha Symphony named Alejandro Gómez Guillén as the orchestra's assistant conductor. Gomez grew up in a family surrounded by artists in Central America.
"I was privileged to grow up in a background that truly privileged music and the arts," says Gómez. I was born in Columbia, in the beautiful mountains surrounding Bogota."
Gómez says his great-grandfather played a unique role in bringing artists to his community. Hence, his entire family has always been interested in the artistic world.
"Both my parents are also musicians," says Gómez. "Different people in my family are musicians. If they're not musicians, they're painters, poets, they are people who love the arts and the humanities. I was very lucky to grow up in a background that highlighted and supported all those things."
Gómez migrated to the United States before finishing high school in Colombia. He has finished all his academic degrees here and says the U.S. has been a wonderful and welcoming place for him and his family.
He received much support from his parents, but he also determined what his career would be. As a child, he attended an orchestra concert and pointed to a violinist, indicating that he wanted to do that same job one day. Now, Gómez plays violin and sings. He believes in talent, but also discipline and hard work. His philosophy is that anyone can do anything.
As assistant conductor, Gómez will be doing different roles for the symphony. He will conduct the Omaha Symphony while also assisting maestros Richarson and Bahl in community outreach programs. He intends to bring the artistic community together all across the board.
Gomez has lived in Texas and Colorado. It was his first visit to Omaha only recently. He thinks this community has a very established art scene, saying he is very proud and lucky to be joining the conducting staff with the Omaha Symphony. Gómez is excited to share music-making in front of people, and to be part of the music-making experience.