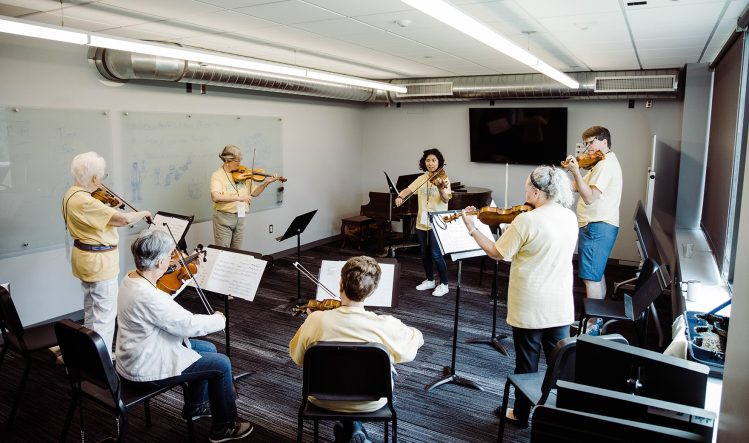 'OCM' Adult String Players of Any Level
June 23rd, 2023
The Omaha Conservatory of Music celebrates grownup string students of all levels with an "Adult Musician's retreat."
Manager of Events & Summer Programming for OCM, Gretchen Pille says there aren't many places in Omaha with programs where musicians from high school and up, can come together and share their knowledge of strings. Classes for adults started at OCM last year as an "Adult String Festival."
The classes are informal with the intention of not intimidating anyone. Instead, they were created for musicians to enjoy the music-sharing experience with other adults. The idea of this Adult Musician's Retreat came from an OCM faculty artist, as many at OCM are always thinking about how the organization can be more inclusive.
For this year, there are two levels to the retreat. "Sinfonia" for more experienced musicians and "Andante," for string players who don't play as often, or are returning players. The two-day retreat ends with a festival for participants.
The Adult Musician's Retreat at OCM starts this afternoon, and continues tomorrow. The "Sounds of Summer" Dinner is only for participants, but the concert is open to anyone that would like to come listen. For more information, you can visit omahacm.org.