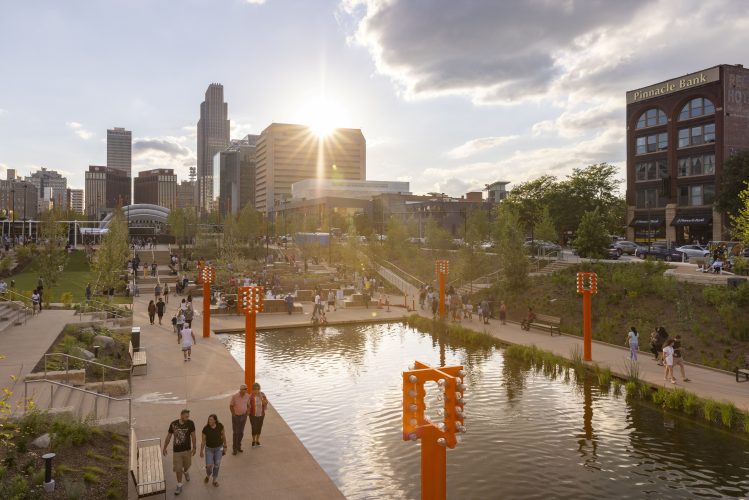 RiverFront Announces Park Opening Dates
June 20th, 2023
Founded in 2018, The RiverFront combines three parks in the heart of downtown Omaha into one identity. After undergoing renovations, the three parks now connect, serving as a gathering space between the historic Old Market and vibrant north downtown Omaha.
Kristyna Engdahl is the Director of Communication for MECA, which is the organization that oversees and manages The RiverFront. She says with the parks reopening over the summer, they are looking for ways to bring the public back and enjoy the renovations. 
Engdahl says there is still so much more park space to come when the RiverFront renovations are completely finished later this summer. Engdahl says that The RiverFront renovations will provide the opportunity for more of the community to come out and be engaged with each other and different exclusive events in this shared space. 
When it came to the redesign of The RiverFront parks, Engdahl says they still wanted to honor important pieces of Omaha history. Added permanent amenities such as a skate ribbon and sand volleyball courts are all going to be part of the RiverFront after renovations are complete. Engdahl says anyone who comes to the parks will find something they enjoy. 
Gene Leahy Mall at the RiverFront opened in July of 2022, but the other two parks, Heartland of America and Lewis & Clark Landing are both scheduled to open on August 18, 2023. For more information about The RiverFront and the three parks, visit theriverfrontomaha.com