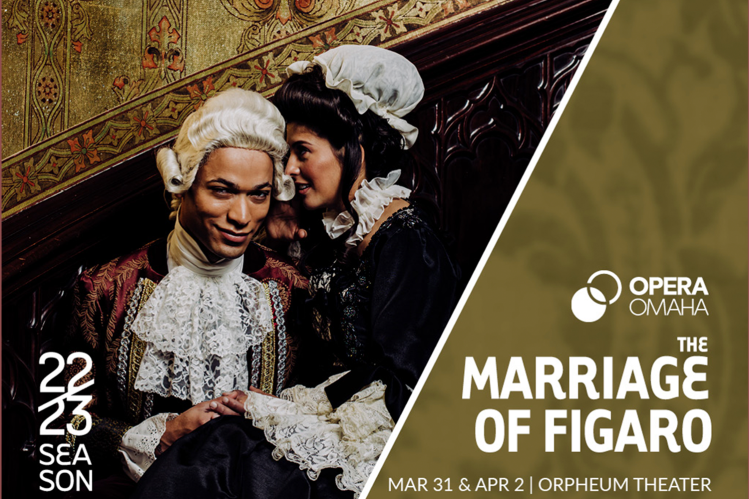 Opera Omaha Presents The Amusing 'Marriage of Figaro'
March 24th, 2023
Sidney Outlaw, or better known as "Baritone Sidney Outlaw" has been lauded by The New York Times as a "terrific singer" with a "deep, rich timbre" and the San Francisco Chronicle as an "opera powerhouse" with a "weighty and forthright sound." Outlaw grew up in a special place for the arts, especially singing.
He says that he basically started singing when he was born, and his whole family knows about music. His mother and his aunts inherited from their mother the music of the church they attended; music that has been passed on for generations. Outlaw was four when he first sang in public. He graduated with a degree in voice from UNC Greensboro. Although he had done musicals in high school, he got more into opera during college.
There, Outlaw received a lot of mentoring and nurturing from well-known professionals in the field. Before Graduate School, he had performed about ten roles in opera.
After Outlaw shared much of his artistic life with us, he mentioned that he is very excited to come to Omaha for the first time to play the role of Figaro in Opera Omaha's big production, "The Marriage of Figaro" by Mozart, which is one of the most frequently performed operas around the world.
The shows are Friday, March 31 at 7:30 p.m. and Sunday, April 2 at 2:00 p.m. at the Orpheum Theater. For more information, you can visit operaomaha.org.