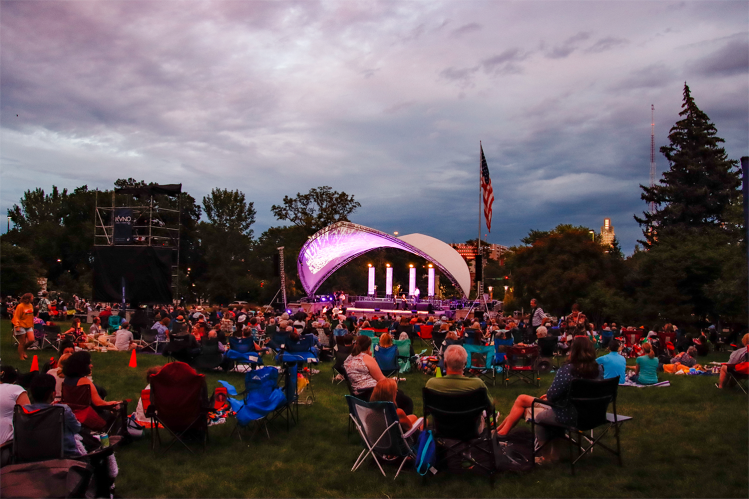 Opera Outdoors, Music We All Know
August 31st, 2023
Josh Quinn is the new Head of Music and Chorus Director for Opera Omaha. Quinn is a former singer and received his school training in Opera Performance. He has a strong piano background and despite his talent as a singer and piano player, he wanted to move behind the keyboard and the podium.
Before making his official move to Opera Omaha, he worked for an opera company in Chicago for about seven years. In the last season, he came to Omaha as a guest rehearsal pianist; however, Quinn learned about Omaha's opera company many years back. He says that he was very attracted to the work of Opera Omaha, so much so that he dreamt of one day being part of this company.
His first production in his new position, Opera Outdoors, is next Friday with the possibility of seeing him at the piano.
Loren Medici, Director of Engagement Programs for Opera Omaha, says the season has a great start with Opera Outdoors and this could be, for many, the best way to try Opera if you haven't yet.
Opera Outdoors will feature music from the upcoming season. If you think that you don't know any opera, you may be surprised.
In case of rain, Opera Outdoors will be moved to the next day, so as of now, you can mark your calendar for next Friday afternoon. KVNO will have a table there with gifts. You may also meet Josh Quinn and all the Opera Omaha staff.
For more information, you can visit operaomaha.org or KVNO.org under the "Arts Community" Tab.