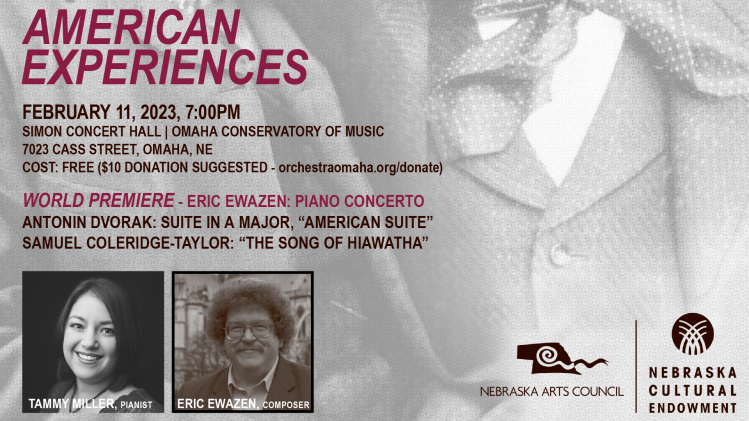 Piano Concerto Premiere in Omaha
February 7th, 2023
Eric Ewazen is among America's most famous living composers. He has written music for brass and piano, as well as music for voice, brass chamber music, and orchestral work. Even so after so much composition, Ewazen is thrilled about the upcoming premiere here in Omaha of his recent inspiration, a piano concerto. This is not necessarily his first piano concerto, he wrote one back when he was a student, but he just put it away. Ewazen has always liked big and bold concertos
Tammy Miller is a piano faculty member at the Omaha Conservatory of Music, and Executive Director of the National Composers' Orchestra, or NCO, here in Omaha and Council Bluffs. NCO has already premiered the work of living composers. Millard will be performing Ewazen's piano concerto.
Ken Meints has been the conductor and director of Orchestra Omaha for 15 years.
The Orchestra Omaha will perform the world premiere of Ewazen's Piano Concerto during the concert  "American Experiences." The program also has music with an American connection from Antonin Devor-ak and Samuel Coleridge Taylor.
The concert "American Experiences" and the premiere of Ewazen's piano concerto is this Saturday at the Simon Concert Hall of the Omaha Conservatory of Music. For more information, you can visit https://www.omahasymphony.org/