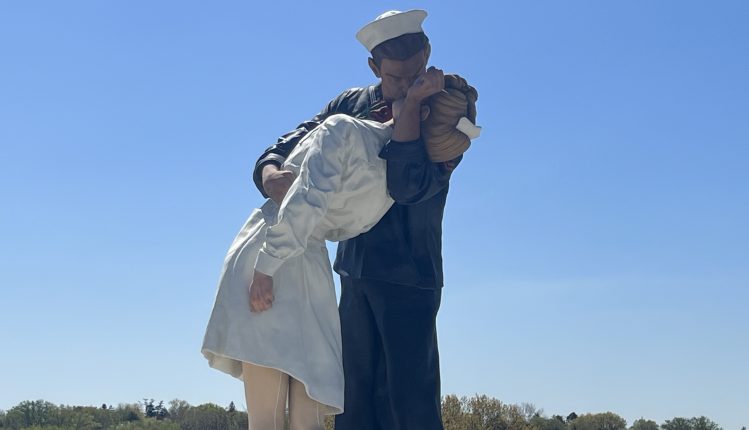 Rededicating Memorial Park on its 75th anniversary
May 24th, 2023
The Omaha Parks Foundation is a not-for-profit organization that supports and assists special projects for parks in the city. Omaha Parks Foundation often collaborates with Omaha city parks to improve and make the parks and green areas accessible, inclusive, and beneficial.
Omaha Parks Foundation fundraised to build a new plaza at the memorial park, a plaza that was part of the original plan for the memorial park more than 75 years ago.
Kissing Sailor Statue (aka "Unconditional Surrender" or "Embracing Peace")is a temporary installation, and it will be here until November 15th of this year.  On June fourth there will be a re-dedication of the memorial with the new plaza. 75 years ago, US President Harry Truman inaugurated the park.