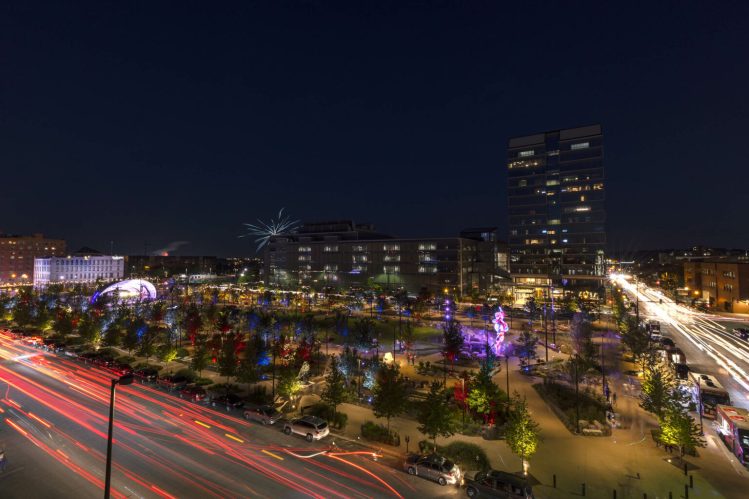 RiverFront Offers Multitude of Fun Summertime Activities
May 23rd, 2023
Founded in 2018, The RiverFront combines three parks in the heart of downtown Omaha into one identity. After undergoing renovations, the three parks now connect, serving as a gathering space between the historic Old Market and vibrant north downtown Omaha. The RiverFront had their grand opening celebration July first through fourth in the summer of 2022. Now, they're ready to continue the fun throughout this summer. 
Kristyna Engdahl is the Director of Communications for MECA, which is the organization that oversees activities that take place at the RiverFront. She says they're already excited for many anticipated events.
The University of Nebraska at Omaha happens to be one of those partners providing entertainment at the RiverFront this summer. The RiverFront will also be partnering with the Omaha Symphony on July fourth for live music in the performance pavilion, followed by fireworks.
Engdahl says not to worry though, people do not have to wait until July for events to happen at the RiverFront. There's a large event that takes place in Omaha every June that definitely brings the means for celebration. Engdahl says they are always looking for ways to make the park involved during community events. 
The Gene Leahy Mall is a small portion of the RiverFront, but there is more area to come, very soon! Other than the larger activities planned later in the month, Engdahl says there's always something fun happening at RiverFront. 
For more information about the RiverFront and their calendar of upcoming events, visit the riverfrontomaha.com