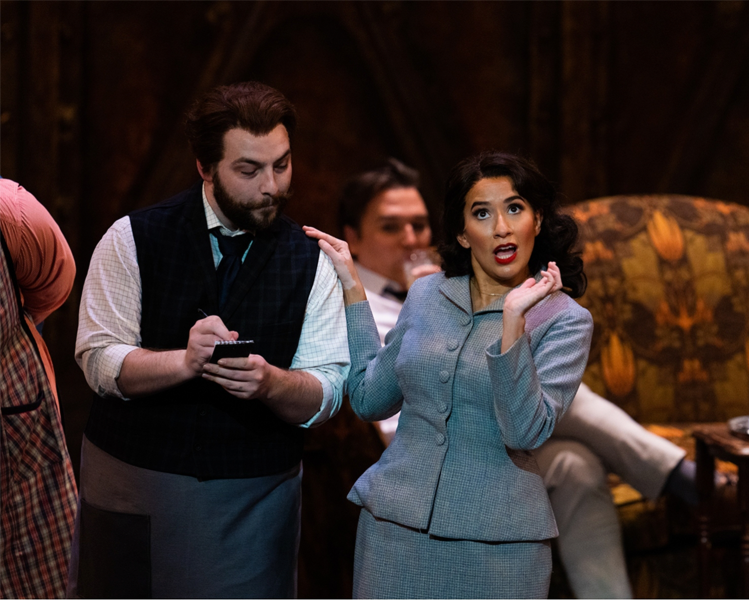 Soprano Vanessa Becerra Plays The Only Women Cast in 'Don Pasquale'
October 27th, 2023
In her early years, Vanessa Becerra, much like countless other children, passionately sang the common tunes of her generation. "I was always interested in singing," Becerra recalls, "my mom says I was always, always singing in my room." Little did she know that her love for music, which began with the popular songs of her time, would lead her to a career as a professional Soprano Opera singer.
Vanessa Becerra's journey from a childhood singing enthusiast to a seasoned opera performer has been nothing short of remarkable. Her musical preferences took a significant turn when she attended a Fine Arts Academy during her fifth-grade year. It was there that she began to explore the depth of her vocal talents.
Back in her home state of Texas, Becerra started taking professional voice lessons. These lessons marked the beginning of her formal training and laid the foundation for her future career as an opera singer. Her dedication and passion for singing, nurtured from an early age, were now taking a more serious turn.
Becerra soon realized that her journey was unique, especially in the realm of opera. As a Hispanic opera singer, she discovered that opportunities were limited. Yet, she persevered, defying the odds, and carving a path for herself in a predominantly non-diverse field. "I feel fortunate to have achieved success in this career," she reflects.
Omaha has not been a stranger to Becerra's talent. She has been part of opera productions in this community before, and tonight, she is set to shine in the delightful comic opera, "Don Pasquale."
According to Becerra, "Don Pasquale" is an excellent opera that embodies all the classic elements of the art form, making it accessible and enjoyable even for those experiencing opera for the first time. Its universal appeal ensures that it can be appreciated by a wide-ranging audience.
"Don Pasquale" offers two performances this weekend, with the first show commencing tonight at 7:30 and a Sunday matinee at 2 p.m. If you're eager to witness Vanessa Becerra's enchanting performance and savor the magic of "Don Pasquale," visit Opera Omaha's website for additional details and ticket information:
https://www.operaomaha.org/season-tickets/current-season/2324-season/don-pasquale